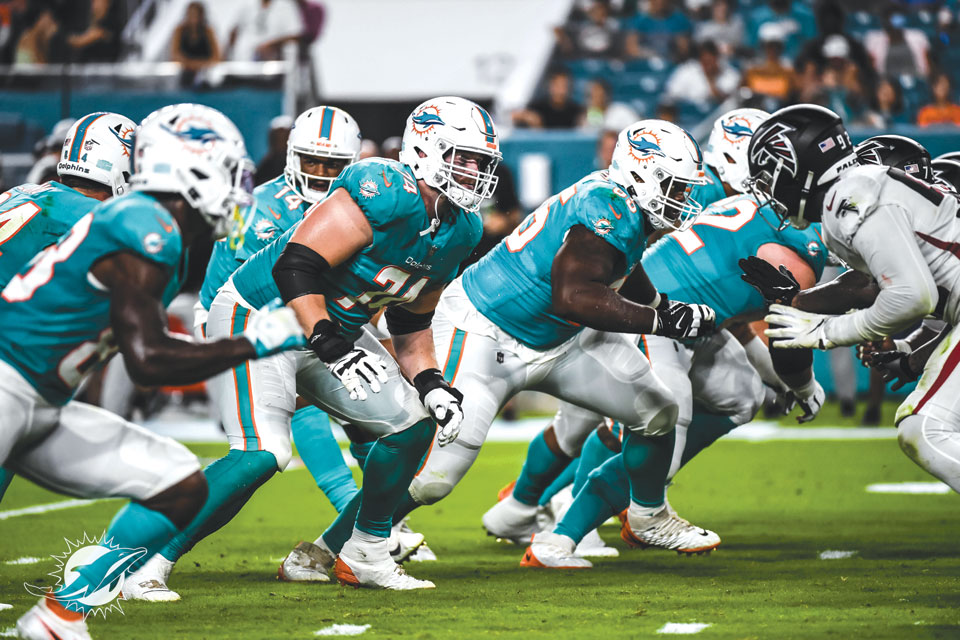 When we analyze the 2022 Dolphins you can't help but feel pretty confident about the upcoming season starting September 11. The receivers will be faster than last year, the running backs will also be swifter and quicker, the offensive line will be improved but only time will tell to what degree, and the total defensive line-up will be better, and that is saying a lot because they were very stout and competitive last year.
There is only one missing ingredient to being able to predict the outcome of the season with any certainty. That is how much every other team in the division has improved relative to the Dolphins. It is much easier to follow the entire cast of the home team than the hundreds of players who comprise the rest of the division, let alone the balance of the league.
Not all teams improve in the offseason. Some believe they have but are disappointed at the play of key personnel; some experience unexpected injuries that corrupt the season; and some aren't coached well enough to be competitive in a very challenging division. That being said, one or more of the division opponents will emerge as more talented, deeper, and better motivated, and that will be the main obstacle to being the division leader at the end of the season.
The pre-season games will give some glimpse of what to expect for the season, but so much about the Dolphins is new, including the coach, that it is very likely that the pre-season will be used to evaluate individual talent rather than the prospects of the team as a whole. If so, the pre-season results will be meaningless except as a primer for the main event.
At this point, all we can do is wait and watch. It should be an extremely entertaining season and, if our vibes are correct, a very pleasing one come the playoffs.