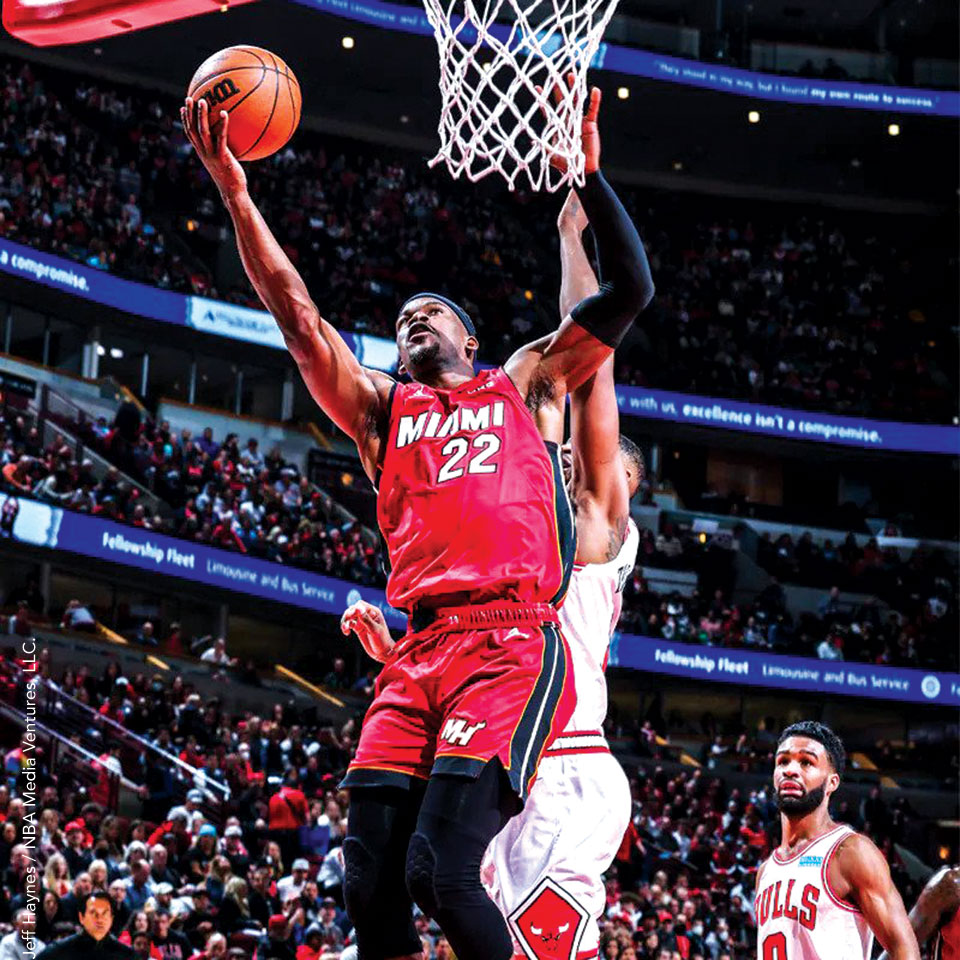 Because articles for printed magazines are submitted to the publishers far in advance of their distribution date, it is difficult to predict what any particular team is going to do from the time a story is written about them and it is read by the magazine's readers. 
In this case the story is about the Miami Heat, and it is being penned sometime during April and about the time of the NBA's Play-In Tournament (April 12-15) and the start of the 2022 Playoffs (April 16).  A lot can transpire between writing and reading with
a schedule like that.
Undaunted, we move forward with hopefully accurate observations but not ones to bet your kid's college education on.  With that being said, most of us can agree that, barring injuries, the ultimate success of the team will largely be in the hands of Butler, Bam, Lowry and Herro and, if he rounds into shape quickly, Oladipo. That's not to say that players like Robinson, Tucker and Morris aren't  important; they certainly are, and any one of them can carry the team for a game or two. But, to move deep into the playoff season, the Heat will need consistent, sterling performances from those four.
We also need to recognize the contributions of a few players who weren't household names until well into the season, referring to Vincent, Martin and Strus.  Each of them can bring firepower to the offense when needed, and they are often called upon to do so. Their talents will be required even more so in the playoffs because of the toll that playoff schedules take on a team's stamina.
The ultimate success of the Heat in 2022 will be how the team rebounds during the playoffs and whether they can protect the ball, especially down the stretch in the 4th quarters of tight games.  Scoring is certainly important to win but keeping the ball away from the opponents is even more vital.
There is a chance, though not a strong one, that come the start of the Finals on June 2 our Miami Heat may be in the mix to receive the winners' trophy.
Photo courtesy of NBA Media Ventures, LLC.