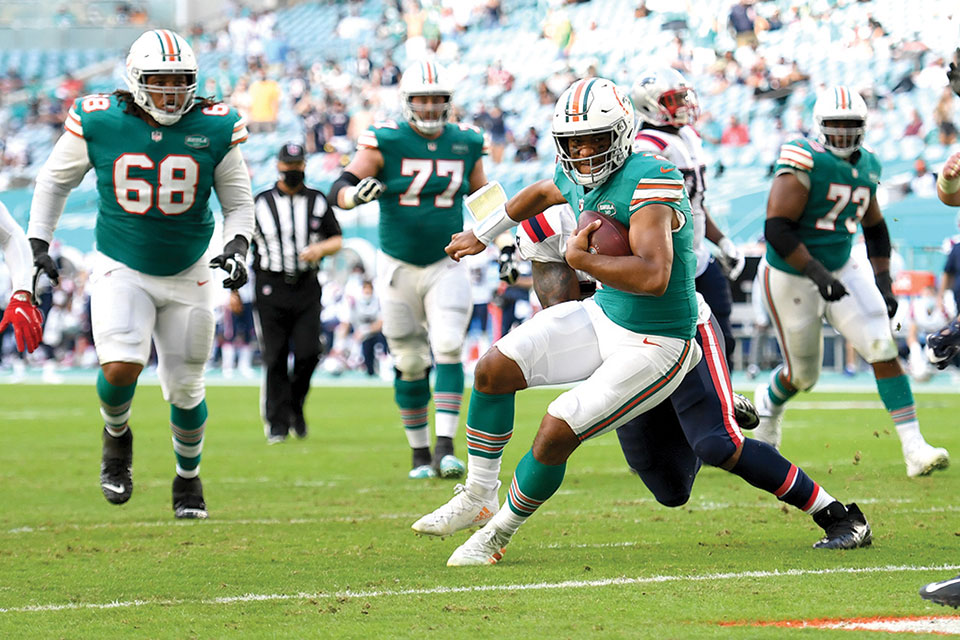 Although the Dolphins have won four games in a row prior to this writing, the teams beaten  were far from the best and the Dolphins still  did not quite look like playoff contenders.
Credits are due where deserved, and the overall creativity of the Dolphins' play calling was vastly improved, the receivers continued to outplay their defenders, and the defensive line started making believers out of the fans.
On the negative side, the offensive line still cannot support the running game the way it should, and mistakes and penalties caused the team to lose steam during  otherwise productive drives.
Tua did enough to give his supporters fodder to predict more good games from him, but he also gave his critics ammunition to focus on his short passes to avoid the rush and his, at times, errant throws that end up being intercepted.  Nonetheless, he played well enough in my book to force fans to look elsewhere for blame if the team does not fare well down the road.
The remaining schedule has a few weak opponents which could, and should, end up as "W's," but the last couple will be formidable. Those teams should be playoff contenders so, with that goal within their reach, their incentives will be strong and motivating.
The result for the year will probably be nearly a break-even season or one win better than that. Either way, it will be a disappointment to most of the team's fans and followers. But there's always hope for next year. That looks like the make-or-break year for players and coaches alike.