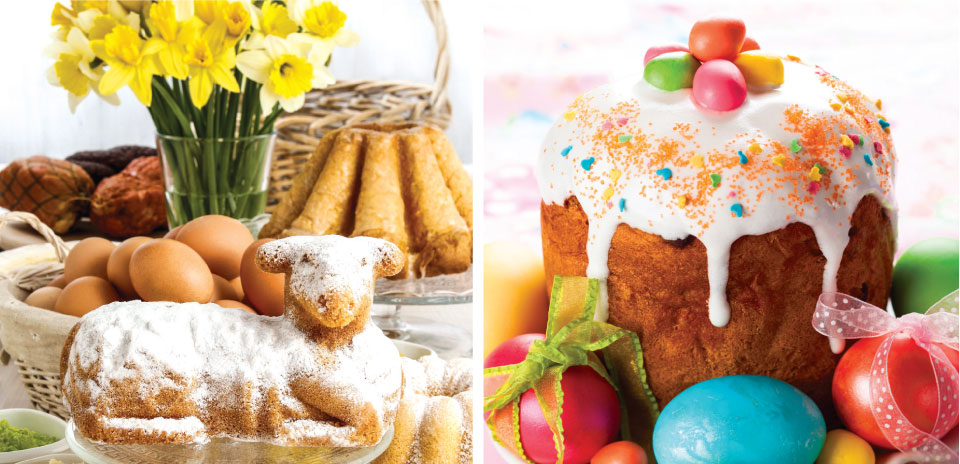 Easter is a Christian and very religious holiday considered far more important than Christmas, but in today's world Easter is all about the Easter Bunny, Easter Eggs, Easter Parades, Easter Baskets and Easter Brunch. It is also celebrated as the beginning of spring.  Spring this year falls on Monday, March 20 and Easter Sunday this year is April 9th.  Obviously, the dates don't coincide.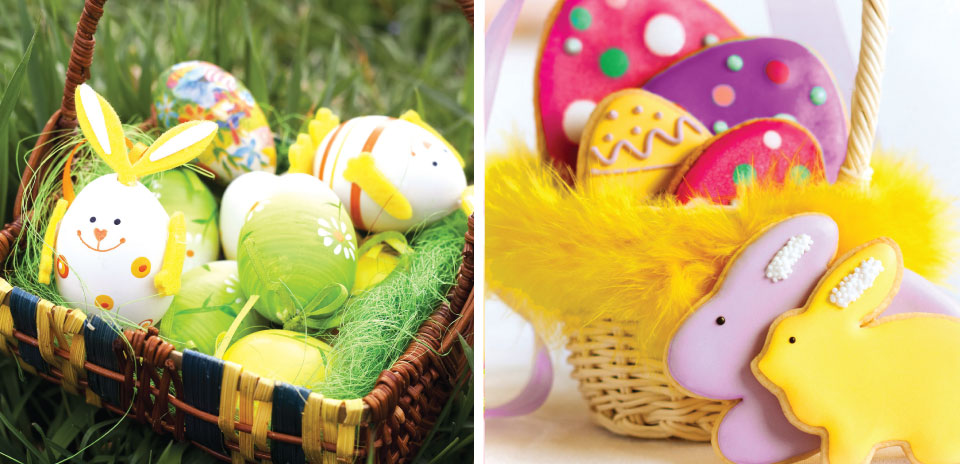 Now, let's understand why the Easter Bunny is such a celebrity during Easter and so popular. According to some sources, the Easter bunny first arrived in America in the 1700s with German immigrants who settled in Pennsylvania and transported their tradition of an egg-laying hare called "Osterhase" or "Oschter Haws." Their children made nests in which this creature could lay its colored eggs. The custom spread across the U.S. and the fabled rabbit's Easter morning deliveries expanded to include chocolate bunnies and other types of candy and gifts, while decorated baskets replaced nests.
I am not sure how the Germans created this myth but it has created a lot of confusion among many. According to Google AdWords, the phrases "Do bunnies lay eggs" and "Do rabbits lay eggs" each receive between 1,000 and 10,000 average monthly searches. That's a pretty big number.  We want to clear this up: No, bunnies do not lay eggs. As placental mammals, rabbits develop embryos inside a uterus and, after a pregnancy lasting about 31 to 33 days, give birth to a litter of often 12 or more bunnies.
The egg is an ancient symbol of new life and has been associated with pagan festivals celebrating spring. From a Christian perspective, Easter eggs are said to represent Jesus' emergence from the tomb and resurrection. Decorating eggs for Easter is a tradition that dates back to at least the 13th century, according to some sources. One explanation for this custom is that eggs were formerly a forbidden food during the Lenten season, so people would paint and decorate them to mark the end of the period of penance and fasting, then eat them on Easter as a celebration.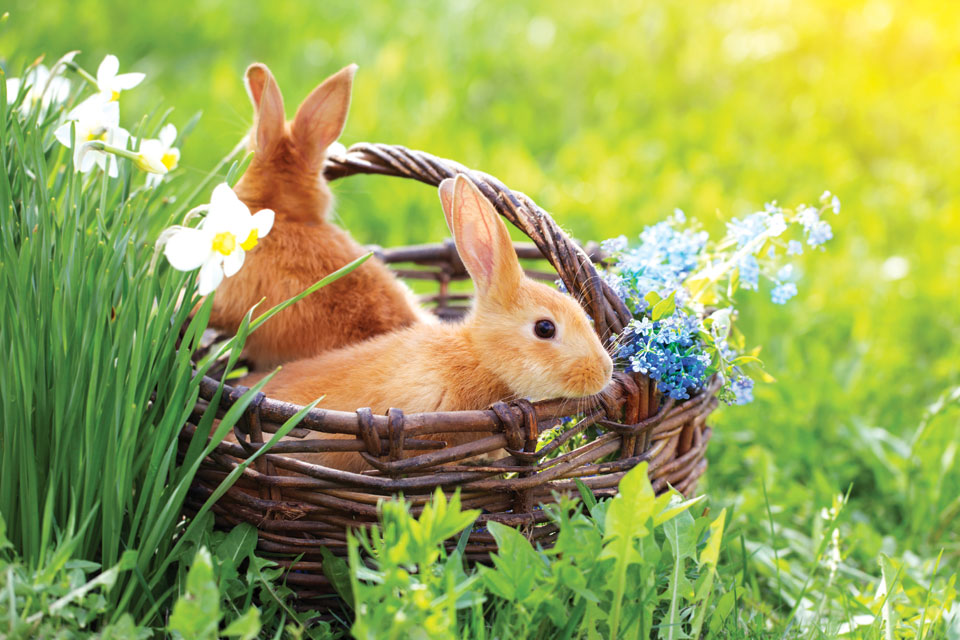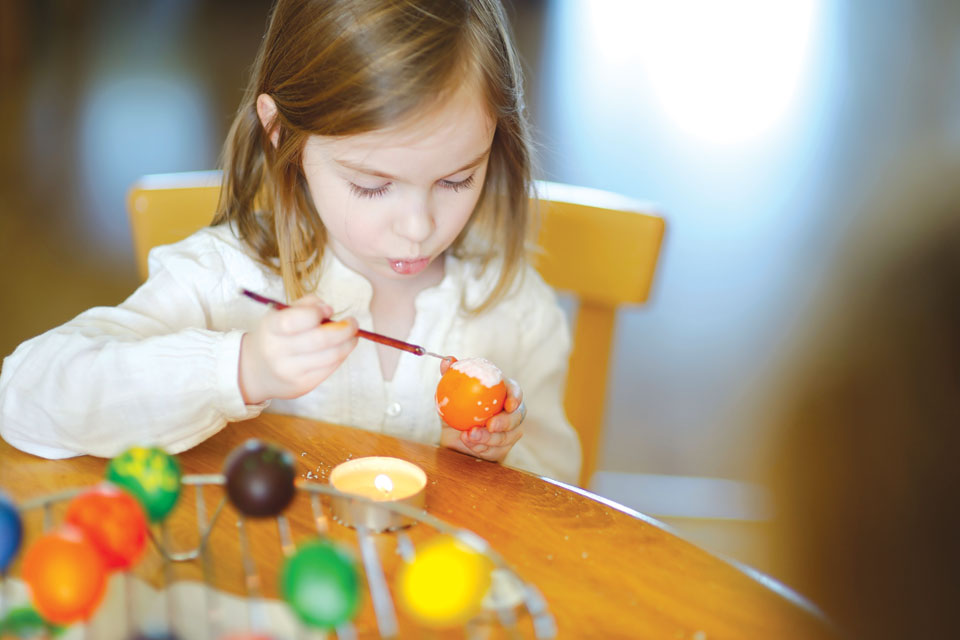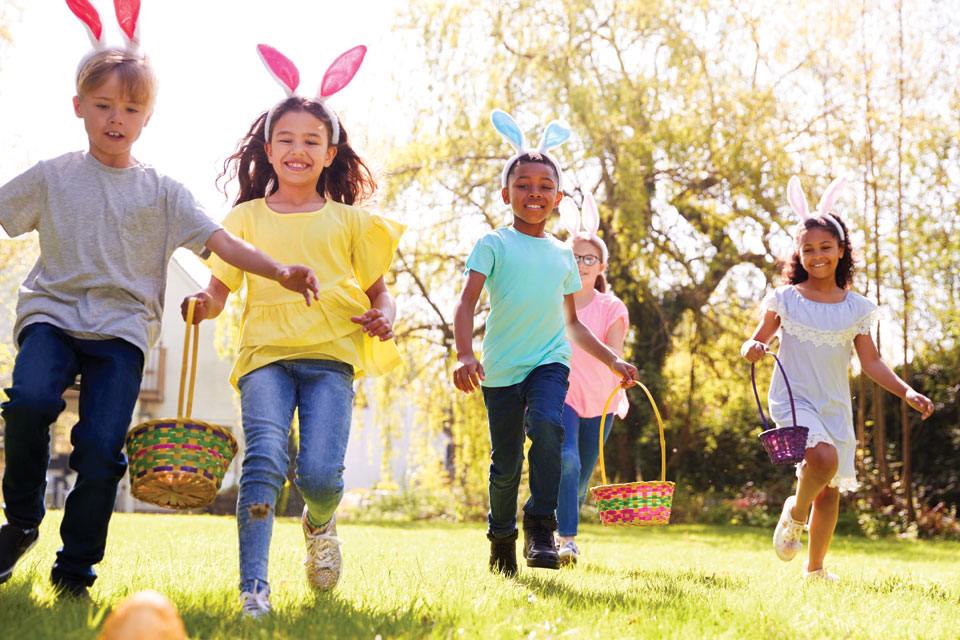 The custom of the Easter egg hunt comes from Germany and the Germans that mIgrated to Pennsylvania. Some suggest that its origins date back to the late 16th century when the Protestant reformer Martin Luther organized egg hunts for his congregation. The men would hide the eggs for the women and children to find.
Easter is the second best-selling candy holiday in America after Halloween. Among the most popular sweet treats associated with this day are chocolate eggs which date back to early 19th century Europe. Another egg-shaped candy, the jelly bean, became associated with Easter in the 1930s.
The Easter Parade tradition was created in the U.S. and it dates back to the mid-1800s, when the upper crust of society in New York City would attend Easter services at various Fifth Avenue churches then stroll outside afterward, showing off their new spring outfits and hats. Average citizens started showing up along Fifth Avenue to watch. The tradition reached its peak by the mid-20th century, and in 1948 the popular film "Easter Parade" was released starring Fred Astaire and Judy Garland and featuring the music of Irving Berlin. The title song includes the lyrics: "In your Easter bonnet, with all the frills upon it/You'll be the grandest lady in the Easter parade."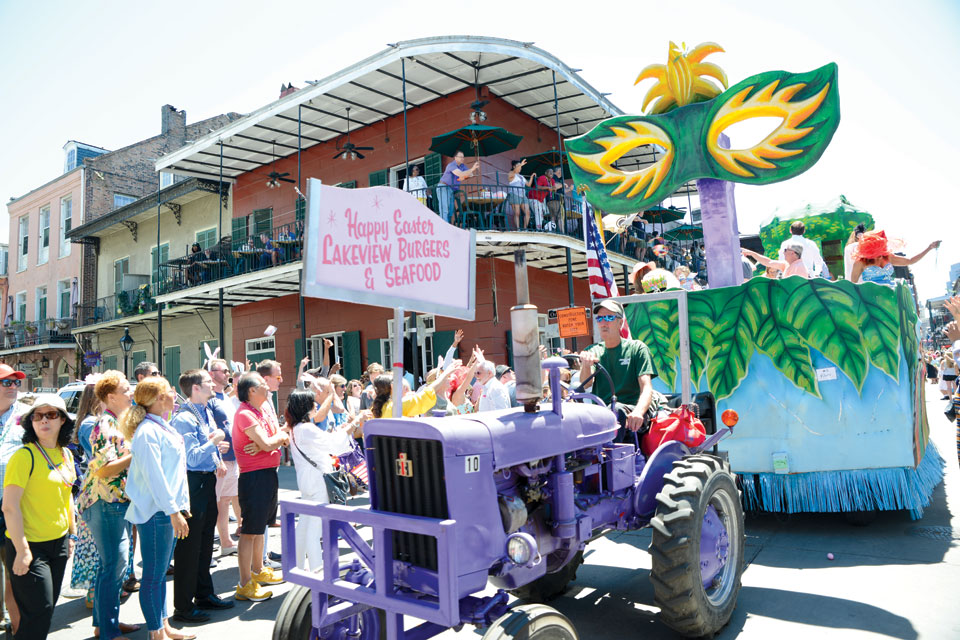 Ingredients
1/2 cup sugar

2 packages (1/4 ounce each) active dry yeast

1 to 2 teaspoons ground cardamom *

1 teaspoon salt

6 to 6-1/2 cups all-purpose flour

1-1/2 cups whole milk

6 tablespoons butter, cubed

4 large eggs

3 to 6 hard-boiled large eggs, unpeeled and dyed

Assorted food coloring

Canola oil

2 Tablespoons wate

r

*This spice is made of the seeds of a plant of the ginger family.
Directions
In a large bowl, mix sugar, yeast, cardamom, salt and 2 cups flour.
In a small saucepan, heat milk and butter to 120°-130°. Add the dry ingredients; beat on medium speed 2 minutes. Add 3 eggs; beat on high 2 minutes. Stir in enough remaining flour to form a soft dough.
Turn dough onto a floured surface; knead until smooth and elastic, about 6-8 minutes. Place in a greased bowl, turning once to grease the top. Cover with plastic wrap and let rise in a warm place until doubled, about 45 minutes. Punch down dough. Turn onto a lightly floured surface; divide into thirds. Roll each portion into a 24-in. rope. Place ropes on a greased baking sheet and braid. Bring ends together to form a ring. Pinch ends to seal. Lightly coat dyed eggs with oil; arrange on braid, tucking them carefully between ropes. Cover with a kitchen towel; let rise in a warm place until doubled, about 20 minutes. Preheat oven to 375°.
In a bowl, whisk remaining egg and water; gently brush over dough, avoiding eggs. Bake 25-30 minutes or until golden brown. Remove from pan to a wire rack to cool.
Polpettone Farcito

(Egg-Stuffed Meatloaf)
Ingredients
2 tablespoons extra-virgin olive oil, plus more for greasing
1 carrot, peeled and finely chopped
1 small rib celery, finely chopped
1/2 small yellow onion, finely chopped (1/4 cup)
1 tablespoon minced fresh flat-leaf parsley
1 1/2 cups (3 ounces) fresh bread crumbs
3 to 4 tablespoons whole milk or half-and-half
1 pound ground pork
1 pound ground beef
1 clove garlic, minced
3 tablespoons freshly grated pecorino Romano cheese
3 tablespoons freshly grated Parmigiano-Reggiano cheese
Fine sea salt and freshly ground black pepper
1 raw egg, lightly beaten
4 hard-boiled eggs, peeled
1 slice bacon or 3 to 4 thin slices rolled pancetta
1/2 cup dry white wine
Directions
Heat the oven to 350 degrees F.
In a frying pan, warm the olive oil over medium heat. Add the carrot, celery, onion and parsley and cook until the vegetables begin to soften, 8 to 10 minutes. Remove from the heat and let cool for 10 minutes.
In a bowl, combine the bread crumbs and milk and let sit 5 minutes. Add the pork, beef, garlic, cheeses and sautéed vegetables and mix until combined. Season with 1/2 teaspoon salt and a generous grinding of pepper. Add the beaten egg and mix everything together thoroughly.
Lay a large piece of wax paper on a clean work surface and scoop the meatloaf mixture onto it. Using a spatula or your hands, pat the mixture into a rectangle about 9-10 inches long and 4-5 inches wide. Arrange the hard-boiled eggs lengthwise in the center of the rectangle. Use the wax paper to lift up the sides of the meat mixture to cover the eggs, and then, with your hands, finish patting it into an oval-shaped loaf. Make sure the eggs are completely covered by the meat mixture. Top the meatloaf with 1 slice of bacon or 3 to 4 thinly sliced rolled slices of pancetta.
Lightly oil a baking dish large enough to fit the meatloaf. Carefully transfer the meatloaf to the baking dish and pour in the wine. Bake, basting every 15 minutes, until the meatloaf is cooked and thoroughly browned on top, about 1 hour and 15 minutes. An instant-read thermometer inserted into the center should register 160 degrees F. Remove from the oven and let rest for 5 to 10 minutes.
Ingredients
1 (5-lb.) boneless leg of lamb
2 lemons, halved and divided
1/4 cup chopped fresh oregano
2 1/2 teaspoons salt
2 teaspoons pepper
1 garlic bulb, unpeeled
1/4 cup olive oil
1 cup low-sodium chicken broth
Garnishes: roasted garlic cloves, baby carrots, radishes, lettuce leaves
Directions
Preheat oven to 350°. Unroll lamb, if necessary. Rub 1 lemon half on all sides of lamb, squeezing juice from lemon. Stir together oregano, salt, and pepper; rub on lamb. Roll up lamb, and tie with kitchen string.
Place lamb on a lightly greased rack in a roasting pan. Separate garlic cloves (do not peel), and place around roast. Drizzle olive oil over lamb and garlic cloves.
Squeeze juice from remaining 1 1/2 lemons into a bowl. Stir together juice and chicken broth; pour into roasting pan.
Bake at 350° for 2 hours to 2 hours and 15 minutes or until a meat thermometer inserted into thickest portion registers 140° (medium) or to the desired degree of doneness. Remove lamb from pan; cover with aluminum foil, and let stand 10 minutes before slicing. Garnish, if desired.
Ingredients
2 1/2 pound pork tenderloins
1 tablespoon oil<
2-3 tablespoons fresh lemon, lime, or orange juice
2 teaspoons Italian seasoning
1 teaspoon garlic powder
1 teaspoon cumin
1 teaspoon salt
1 teaspoon chili powder
1/2 teaspoon smoked paprika
1/4 teaspoon black pepper
Directions
Preheat oven to 400 degrees and lightly grease a large baking/casserole dish. Pierce tenderloins all over with a fork. Rub oil onto all sides of the meat.
Whisk together Italian seasoning, garlic powder, cumin, salt, chili powder, smoked paprika and black pepper. Sprinkle mixture over tenderloin, patting it onto the surface of the meat on all sides. Place in prepared baking dish and drizzle juice over the top.
Bake for 25-35 minutes until outside is browned and crispy and centers are cooked through to desired doneness.
Spoon juices from the dish over the meat. Allow to rest on a cutting board or in the baking dish for 5-10 minutes. Slice into 1 inch pieces. Spoon any remaining juices from the pan over the slices, garnish with fresh chopped cilantro if desired, and serve.