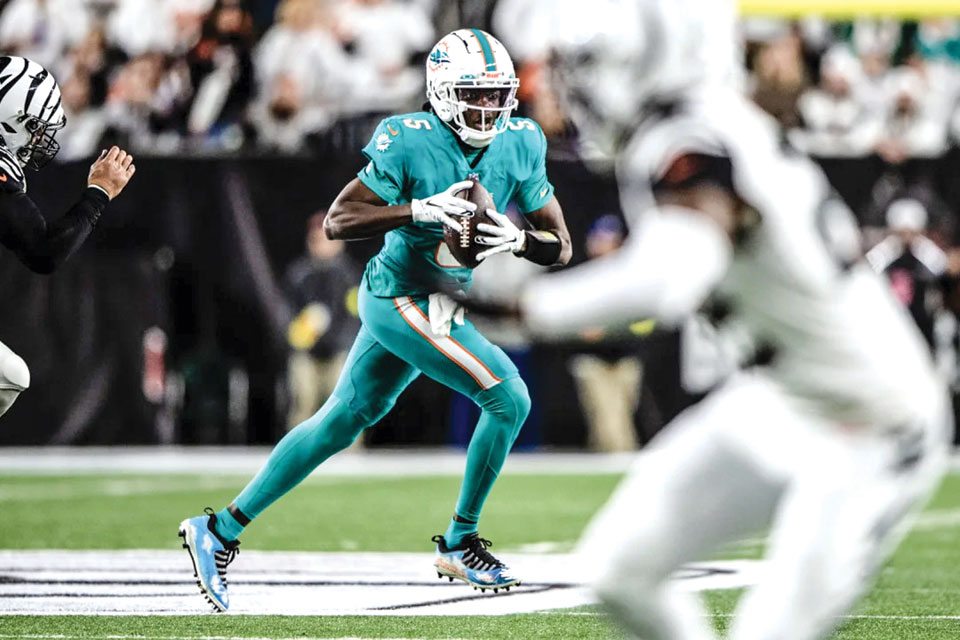 So far this season, the Dolphins have played some good teams and at least one very good team in the Bills. They have acquitted themselves admirably and we were looking forward to the same result for the balance of the regular season, and then a run deep into the playoffs. Then came Tua's two injuries, and the season has been turned on its head.  To be honest, we don't know when, and if, Tua will return, and we don't know how Bridgewater or Thompson will perform in his place while he is absent.
When Tua was healthy he was efficient, accurate and tenacious.  But even though he wasn't sacked often, and not officially "hurried" too much, he showed the mental effects of a not-so-solid offensive line.  On most occasions, they held up well, but in several important situations in each game there were far too many defensive bodies roaming the offensive backfield.  The ultimate result was two brutal sacks and what may be a season-ending injury to a Quarter-back who was just coming into his own.  The lack of a seasoned offensive line has also contributed to the team's having an invisible running game, which has had a very negative impact on the passing game.
On balance, the defense has been as advertised: stout up front, mobile across the middle, and ball-hawking over the top.  Barring injuries, they should perform well in the remaining games.  The lone exception to this so far has been the Ravens game when opposing runners and receivers found loads of space to roam around in.  A more effective pass rush would certainly benefit the rest of the group.
In recent years, many writers have been critical of the conservative flavor of the team's offense, and we were inclined to have similar thoughts after the first game.  But, after witnessing the "Miracle in the Ravens' Nest," I am compelled to bench that thought and give kudos to the coaching staff for a job well thought out and performed so far this season.
The ultimate concern, however, is how quickly Tua will recover and whether there will be any lasting damage.  We will also keep our fingers crossed for Bridgewater or Thompson being able to hook up with his excellent, speedy receivers in Tua's absence.  That will dictate the team's success for the balance of what may prove to be a long, long season.