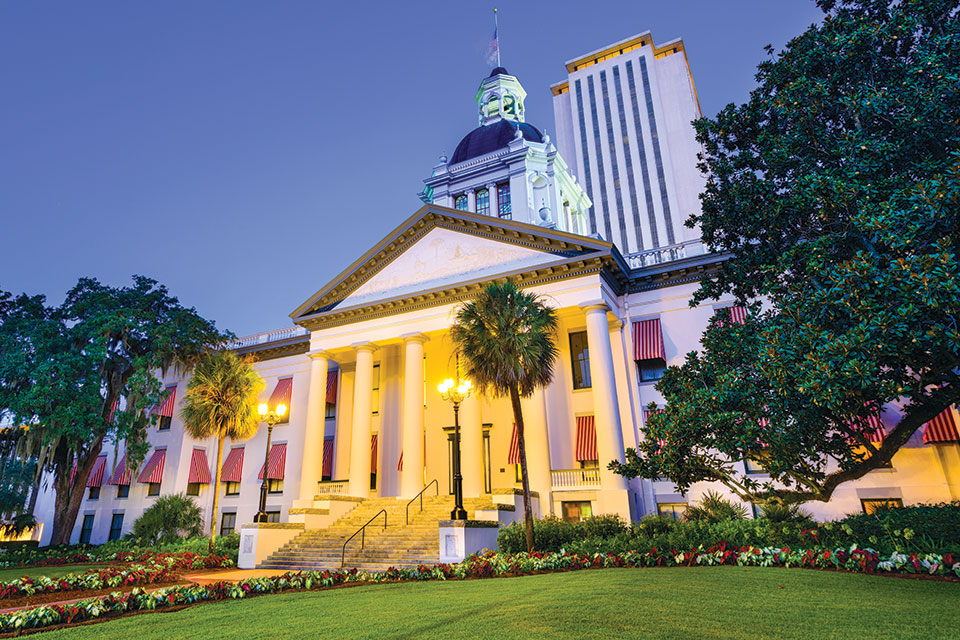 I will be headed back to Tallahassee for this year's Legislative Session which begins on January 11th. During the 2022 Legislative session, I will be championing a few priority pieces of legislation. The first bill (HB 6031- Individual Wine Containers) that I have filed this session is seeking to repeal the current limit on the size of wine bottles that retailers can sell. HB 6031 relates to economic freedom and criminal justice reform. There is currently a criminal penalty for selling oversized bottles of wine that is classified as a second-degree misdemeanor.  HB 6031 would make it legal to sell one gallon of wine that is 3,785 millimeters with about 25 servings. The current standard size of a wine bottle is 750 millimeters which is about 5 servings. I am happy to announce that this bill has already passed unanimously out of its first committee. The time is ripe to free the grapes!
I am honored to file legislation to increase access to healthcare for kids as HB 419 – Florida KidCare Program Income Eligibility. Florida leads the nation in job creation and economic opportunity, and Florida should also be a leader by protecting access to affordable healthcare for our kids. We have a tremendous opportunity to protect some of our most vulnerable families from being punished for advancing their careers and doing their part to lift themselves out of poverty. With one in thirteen kids in Florida uninsured, now is the time to take action to protect them. I look forward to tackling this important issue this year.
I have also filed, HB 423 – Building Inspection Services which broadens the field of potential Building Inspectors and Plans Examiners to help reduce the permitting and inspection delays. This will allow qualified staff of private entities, such as Private Providers, to obtain provisional certificates when under the direct supervision of a person licensed as a Building Code Administrator. The bill also creates an opportunity for individuals to become Certified Plans Examiners or Building Inspectors by allowing private entities to offer internal internship programs. This bill has also passed unanimously out of its first committee.
The late Pio Ieraci served as Galt Mile President and was extremely active in the community where he championed issues that were near and dear to his heart, such as beach renourishment and condo safety. To honor Ieraci's lasting legacy to the community, I have filed HB 89 – Transportation Facility Designations. This bill would designate a Pio Ieraci Memorial Drive in Broward County along A1A on the Galt Mile which he served diligently for many years. I hope this road designation helps us remember and give thanks for everything Pio has done for the Galt Mile community.
It is my pleasure to co-sponsor HB 105 – Regulation of Smoking by Counties and Municipalities. This bill would authorize cities and counties to restrict smoking in public beaches and parks as deemed necessary. Municipalities are currently not allowed to regulate smoking, and state parks would now be considered a public space where smoking could be prohibited. As environmental protection issues continue to be one of my top priorities, I will continue to fight to protect our  beautiful beaches.
We also have Broward Days on January 18th and 19th in Tallahassee. During Broward Days, our County is featured in the Capitol by inviting the business community, non-profits, and community leaders to discuss and advocate for their causes with those in the legislature. We have diverse needs and concerns as citizens of Broward County, and I know that they will be properly advocated for in Tallahassee by both myself and those participating in Broward Days. Looking forward to seeing everyone there!