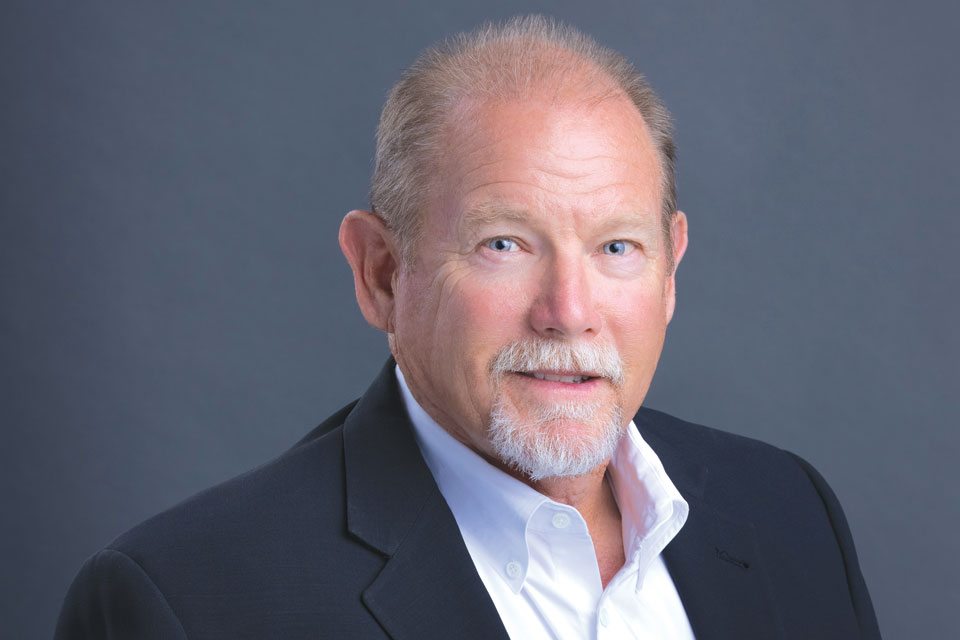 His mother told me that, when her son Jerry was born, she looked out the window of the hospital and said, "I can't see anything but miles of white sand and palm trees."  The year was 1958 and she was in Holy Cross Hospital.  These are the people on whose backs this community was built and on whose backs this community continues to flourish.
Jerry W. DuBois was born a Florida native and is darned proud of it. It is for that reason he is devoted to Broward County every day of his life.  He is the son of a family that emigrated here in the 50s from upstate NY. His Mom, whom I have written about before, is an integral part of our history and has recently been honored as a true South Florida Pioneer.  The new Pavilion at the Sample McDougald House in Pompano Beach now bears her name.  It is The Margaret White Pavilion and she is the person whom I quoted above.  The family moved to South Florida because there was plenty of work that promised to be more lucrative than what was available at home. They originally settled in what is now Cresthaven, a section of unincorporated Broward County. Desiring to have larger quarters, they later moved to a deep-water home in Lighthouse Point, a sparse new community on the east side of US 1.  It was a stretch to pay the $20,000 purchase price, so their stay in Lighthouse Point was short because they couldn't afford to pay the mortgage and the $24.00 a year real estate taxes (Oh my, those were the days!).  The family ultimately moved to a brand new, less expensive development in Boca Raton, called Boca Bayou. A few years later, Mom re-married and, once again, the family returned to Pompano Beach.
At that time Jerry was high school age and was one of the first classes to experience the forced integration bussing program. He was selected to go to Blanche Ely High School. After numerous scuffles that were so endemic to that failed program, he became very discouraged and decided to quit high school and enter the family business. He joined his brother in his newly formed underground utilities company wherein they accepted a contract to install sewer systems in what is now the Sandalfoot Cove Community in West Boca Raton.  This was the beginning of Jerry's future as a builder/contractor in the rapidly developing landscape of the great State of Florida.
Jerry was known as a person who could fix anything or make anything.  His talents in the building business coupled with an innate sense of entrepreneurship would soon lead him to return to Broward County and form a general contracting company, which he aptly named JWR Construction Services, Inc.  He had hoped for JWD, his initials, but the name was taken so he used the initial of his wife, Rebecca.  The year was 1985.  By then he was married, had a child and, by good fortune, starting doing work for a retired real estate mogul from New York City who was a former partner at Lehman Brothers. His name was Howard Hoffman. Howard was in the process of representing a Wall Street bank in establishing a Fixed Asset Management Subsidiary.  And, so, that is where I come in.  I was moving from the Northeast to set up and establish this subsidiary and that is how I met Jerry W. DuBois.  Though we were two people from two different worlds, we shared the same sense of love for family, community and business.  By 1988, we decided to move on and establish our companies outside of the Bank and thus JWR Construction Services commenced to become a powerful force in North Broward County and, in fact, it is today one of the most respected contractors in the state.  JWR was founded on a culture of always honoring clients and employees, being as service-oriented as possible and, of course, Giving Back to the community. This culture was absolutely natural for Jerry, and he has propagated service above self throughout his company to this day.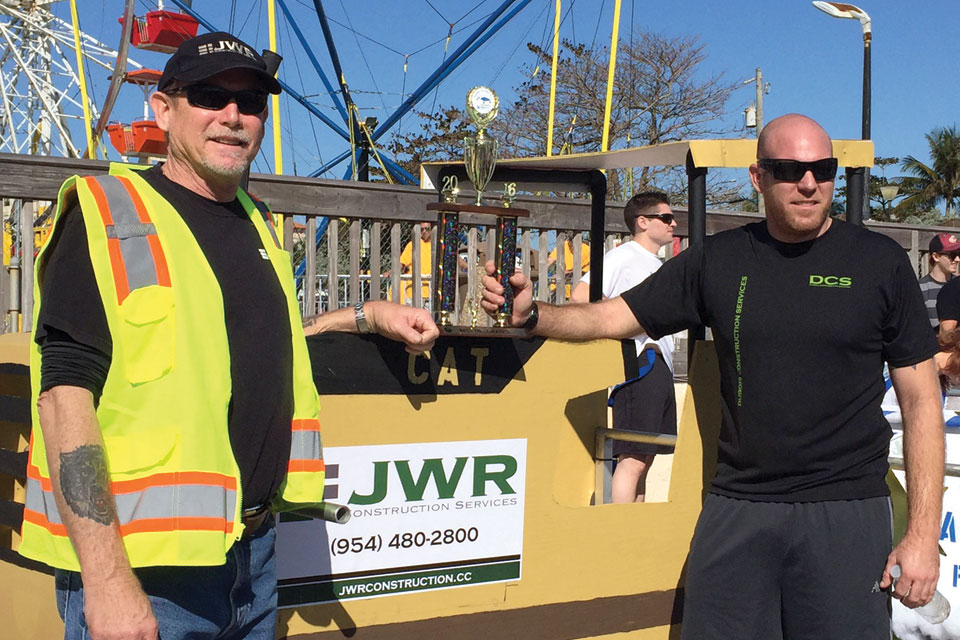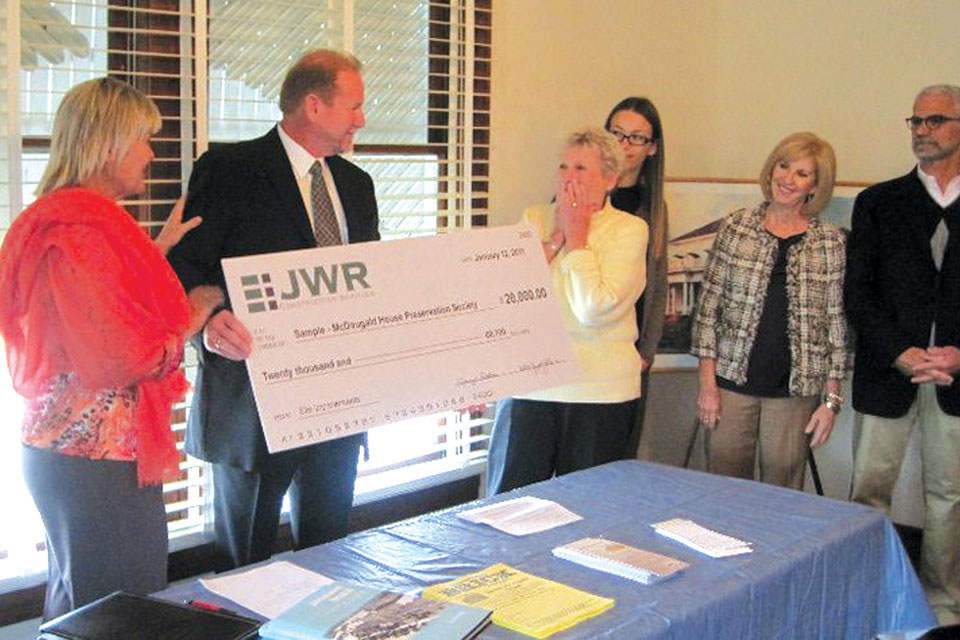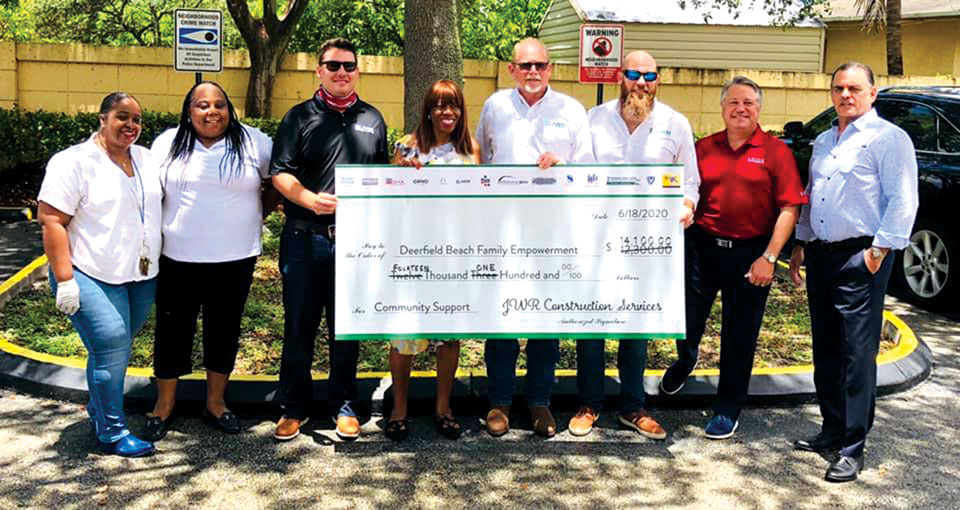 Maybe it is because Jerry did not have an enormous amount of education, maybe because people of that era had to be tough and sensitive, but just maybe he is a special kind of person.  It takes fortitude to have been in the underground utilities business in the 60s and 70s.  Many were, but few are still around with their reputations intact. During the past 40 years, Jerry has engaged in every facet of the development business and always emerged with respect from everyone around him.  This is rarely the case in the world of construction and development.  He has been continuously honored by the institutions of our contemporary society due to the fact that he maintains honesty, integrity and, most of all, he has never missed an opportunity to Give Back.
Today, Jerry serves on the South Florida Hospital and Healthcare Association Facilities Design Development and Maintenance Committee, as well as the Board of Directors of Rebuilding Together, Broward County.  He continues to honor our Military Veterans as well as continues to sponsor initiatives for Broward Navy Days.  He is a Board Member of the City of Deerfield Beach Chamber of Commerce and has served on the City of Deerfield Beach Community Appearance Board.  Additionally, he has been instrumental in supporting the Nova Southeastern University Golf Tournaments, Fishing Tournaments, and Special Olympics. Perhaps his proudest moment was being named "Contractor of the Year" by the Broward County Building Officials Association in 2014.
These are the corporate ways in which Jerry continues to Give Back but his real love has antecedents in his roots and that is getting your hands dirty and actually performing. To that end he has committed his time, talent and treasure to the following:
• Troop 119 Boy Scout Leader.  Jerry has more Eagle Scout mentorships at Constitution Park than anyone I can find.
• In Rebuilding Together, he not only financially sponsored two complete rebuilds but a great deal of the work has been performed with his own hands.
• Jerry has donated and assisted in the building of the dugouts at the HCA Girls Softball Field.
• He also has purchased, restored, and donated an antique army vehicle for the City of Deerfield Beach Founder's Day Parade for numerous years.
• When the Sample-McDougald House Preservation Society was struggling to complete the restoration of the house and grounds to a park/museum, Jerry volunteered JWR Construction and his own talents as well as stroking the first major donation check for $ 20,000 to kick off the Capital Campaign.
Today, Jerry has stepped back from the day-to-day at the company and left the helm in the capable hands of his three children, Dustin, Alisia and Roxanne.  He is now spending his time in four major endeavors. They are, spending time with his seven grandchildren,
supporting marketing, mentoring the ongoing business personnel, and with lots more time, Giving Back to his beloved Broward County and especially North Broward.  As a result of life's twists and turns, he is now re-married to an absolutely spectacular woman, Sherry Younge, and they reside in Deerfield Beach.  Jerry is a shining example of why we are the proud and successful community of today and, in my opinion, the envy of many communities  in our country.