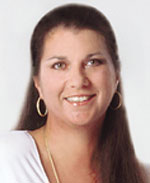 Roberta drives herself and her team at Backus Turner International to reach new heights of creative excellence and applies her skills as a copy chief and an art director to the creation of concepts that will later be developed into compelling campaigns adaptable to a full range of media applications targeting all audiences.  Roberta has a warehouse full of awards attesting to her success as a creative director. Nevertheless, she is most proud of the positive impact her campaigns have had on the bottom-line profits of Backus Turner's clients. Roberta and her team have the depth of experience, creativity and down-in-the-trenches marketing savvy to produce work that does more than get attention. It gets results.  Roberta is an advertising pioneer in the South Florida region and through her body of work has been recognized twice by Ad Fed as an "Advertising Legend."  Her talent and tenacity are unquestionable and second to none.  This has cemented her reputation as one of the best in the industry. Roberta enjoys travel, writing and is very passionate about animals. Her website is BackusTurner.com.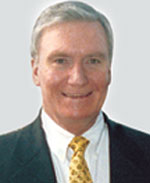 Larry spent twenty-five years on the corporate side, first as a lawyer representing Fortune 500 corporations, then for the better part of two decades building a state-wide bank holding company in Florida where he served as vice-chairman of the board. Larry brings big picture corporate and legal perspectives to the agency and has been instrumental in advising clients in those areas.  Having occupied a seat on the corporate side of the table, he sees marketing from the client's point of view.  He understands the financial implications of introducing new products, expanding distribution networks, and reaching into new markets.  Furthermore, as an attorney Larry grasps the legal ramifications of business moves, marketing strategies and publicity campaigns. Larry served as the Chairman of the City of Miami Sports & Exhibition Authority and led the city's efforts to build the original Miami Arena and bring the Miami Heat franchise to the city.  Larry's personal interests include sports and animals.  His website is BackusTurner.com.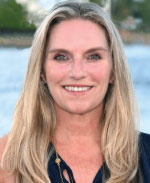 René has a penchant for seeking out and taking full advantage of marketing opportunities. After graduating with awards from college, René joined Backus Turner International to get her feet wet in the advertising world. She worked her way up through all departments to the position of Vice President.  René is assertive and has strong business acumen. René has spent over 25 years as a marketing professional. While successfully representing new construction developments, she fell in love with real estate.  She joined Douglas Elliman Real Estate and is now focusing her professional efforts to represent clients with the same dedication and expertise as she has her entire career. She has been instrumental in philanthropy, loves the South Florida lifestyle, tennis, exercising, traveling, and spending time with her family.  Her email address is Rene.Mahfood@Elliman.com.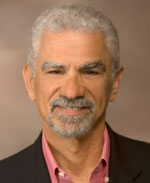 William J. Gallo (Bill), AIA, LEED® AP is Chairman/CEO of Gallo Herbert Architects, an architecture, interior design and consulting firm, and is Executive Vice President of JWR Construction Services, Inc.  He holds a Bachelor of Architecture Degree from Pratt Institute in New York and a Master of Architecture degree from the Harvard University Graduate School of Design. He has served as Chair of the Broward County Historic Preservation Board, Chair of the City of Deerfield Community Appearance Board, Vice-Chair of the Deerfield Beach Housing Authority, Chair of the Lighthouse Point Community Appearance Board, Chair of the City of Boca Raton Aviation Advisory Board and Vice-Chair of the City of Lighthouse Point Planning & Zoning Board.  Bill has served as Past President and Board Member of the Historic Stranahan House, Founding Board Member of the Sample  McDougald Preservation Society, Vice-Chair of the College of Psychology at Nova Southeastern University and on the Broward Children's Center Board. In Bill's personal life he enjoys flying and loves salt-water fly fishing.  His website is GalloHerbert.com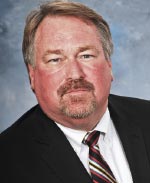 Ric Green is a South Florida executive who received his Associate's degree from Broward College. His primary interest is in making his hometown the best place to live, work and play.  He also loves amateur radio as well as cars of all types.  His favorite charities are Boys & Girls Club, Partners in Education, and the Southern Automotive Media Association.  He is President of the Broward County Council of Chambers of Commerce and serves on the Executive Committee of the
Greater Fort Lauderdale Alliance for Economic Development and on the Board of the City of Pompano Beach Economic Development Committee.  Ric is a member of the Sports Car Club of America and hobbies include music, photography, cooking, writing and serving as an auto racing announcer.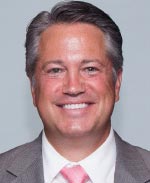 Chip LaMarca is a lifelong resident of Broward County, representing Broward's coastal communities. He's earned a reputation for being a citizens' advocate and respected voice for the taxpayers, veterans, first responders, and pets in Florida House District 93. After attending Broward College and Florida Atlantic University, Chip followed in the footsteps of his late father helping create jobs in the construction industry. With over 20 years of experience in the construction industry, he opened LaMarca Construction, a firm specializing in power generation. Chip and his wife Eileen reside in Lighthouse Point with their rescue basenji Gibby. Chip was elected to the Lighthouse Point City Commission in 2005 and re-elected in 2008 without opposition. In 2010 he ran a successful election to unseat the Broward County Mayor and was re-elected in 2014 with the overwhelming support of the people. A passionate servant of the people, LaMarca made the personal sacrifice to leave South Florida in 2018 when he ran an election for the State House of Representatives in District 93, keeping the only Broward seat in the majority.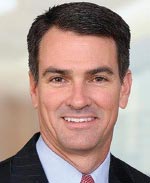 Frederick R. MacLean, Jr. is the President and a Founding Partner of Heritage investment Group which provides investment and wealth management solutions to high net worth investors, family trusts, charitable foundations and qualified plans. Fred holds a bachelor's degree from Washington College and an MBA from Florida Atlantic University.  He is a Chartered Financial Analyst, a Certified Financial Planner practitioner, a member of the Financial Planning Association, and a member of the CFA Society of South Florida.  Fred is also a member of the Planning and Zoning Board of the City of Lighthouse Point, a member of the Hillsboro Lighthouse Preservation Society, a member of the Rotary Foundation, and a member and Past President of the Rotary Club of Pompano Beach.  His hobbies include boating, golfing, flying, and traveling.  His website is HeritageInvestment.com.