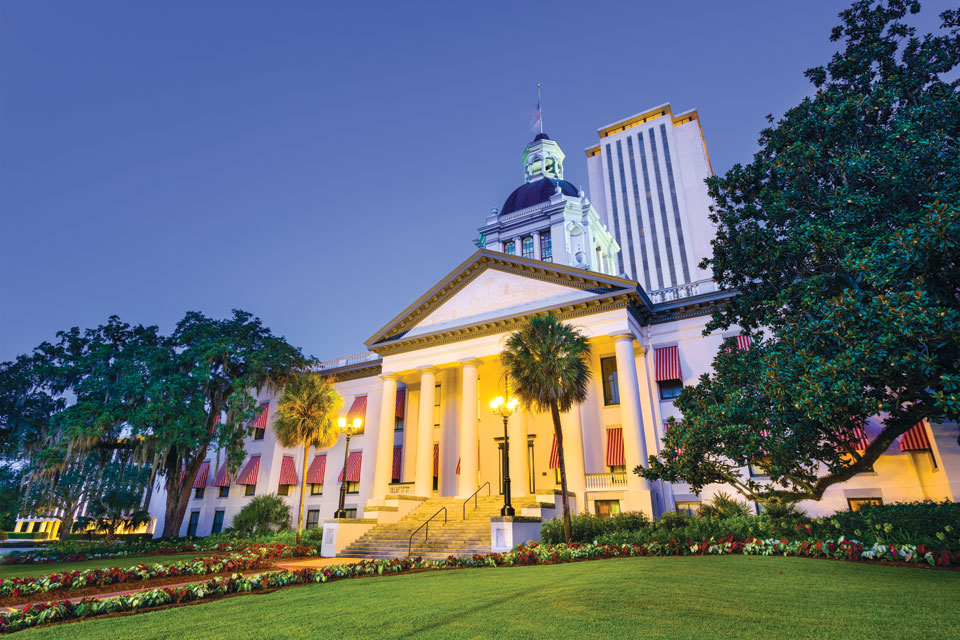 I would like to personally thank you for your continued support over the years. I am happy to announce  that I will continue to represent the residents of the Lighthouse Point area as your State Representative for another two years! Having your steadfast support over the past four years has meant so much to me. We have accomplished a great deal already by working together, but there is more to do. I look forward to seeing what we can accomplish by continuing our work together.
I will be heading back up to Tallahassee at the beginning of December to kick off the Interim Committee Weeks for the 2023 Legislative Session. I look forward to getting back to work to fight for the issues that matter to you and I will continue to provide updates as they occur in Tallahassee. As a reminder, please be sure to sign up for our newsletter, and follow me on social media for local and legislative updates. This year's Legislative Session is scheduled to start on March 7th, 2023.
The Governor, the Speaker of the House, and the Senate President have made it very clear that we will be called for a Special Session in the coming weeks to tackle Property Insurance Reform. The need is even more dire now after two hurricanes hit the State of Florida in the past few months. The west coast of Florida was not so fortunate after Hurricane Ian, and they need our help to continue their recovery efforts. Through First Lady Casey DeSantis's advocacy with Volunteer Florida, the Florida Disaster Fund was able to raise over $50 million to help with recovery efforts. The disaster fund is the state's official fund, which was created through Volunteer Florida to provide financial assistance to our communities in times of crisis. During last year's special session, we started amending statutes to help Florida homeowners, but more work needs to be done. I will continue to fight for these important issues to help Floridians.
In October 2022, Florida's labor force grew by 36,000, and Florida's private sector added 35,000 more jobs. I am happy to announce that this is the 30th consecutive month that Florida has created jobs; meanwhile, the private sector job growth has exceeded the nation's for well over 19 consecutive months. Florida's unemployment rate remains below 2.7%, and is lower than the nation's average. However, the spike in the unemployment rate is due to increased unemployment in Southwest Florida following Hurricane Ian. Even with a 2.7% unemployment rate statewide it shows that, despite the impacts of a Category 4 Hurricane, Floridians remain resilient. The  Department of Economic Opportunity and CareerSource Florida are continuing to provide resources to those impacted from the storm.
I am happy to say that post-pandemic, we are officially getting back to Florida's historic travel patterns. Governor Ron DeSantis announced Florida had record visitation for the third quarter of the year. VISIT FLORIDA estimates that Florida welcomed around 35.1 million visitors between July-September 2022, marking a 6.9% increase from Q3 2021, surpassing pre-pandemic levels.  About 32.6 million domestic visitors traveled to Florida representing 18 months of domestic visitation growth from 2019. Florida also welcomed 1.9 million overseas travelers in Q3 2022, an increase of 85.5% from Q3 2021.
As always, it is an honor to serve you as your State Representative in Tallahassee.