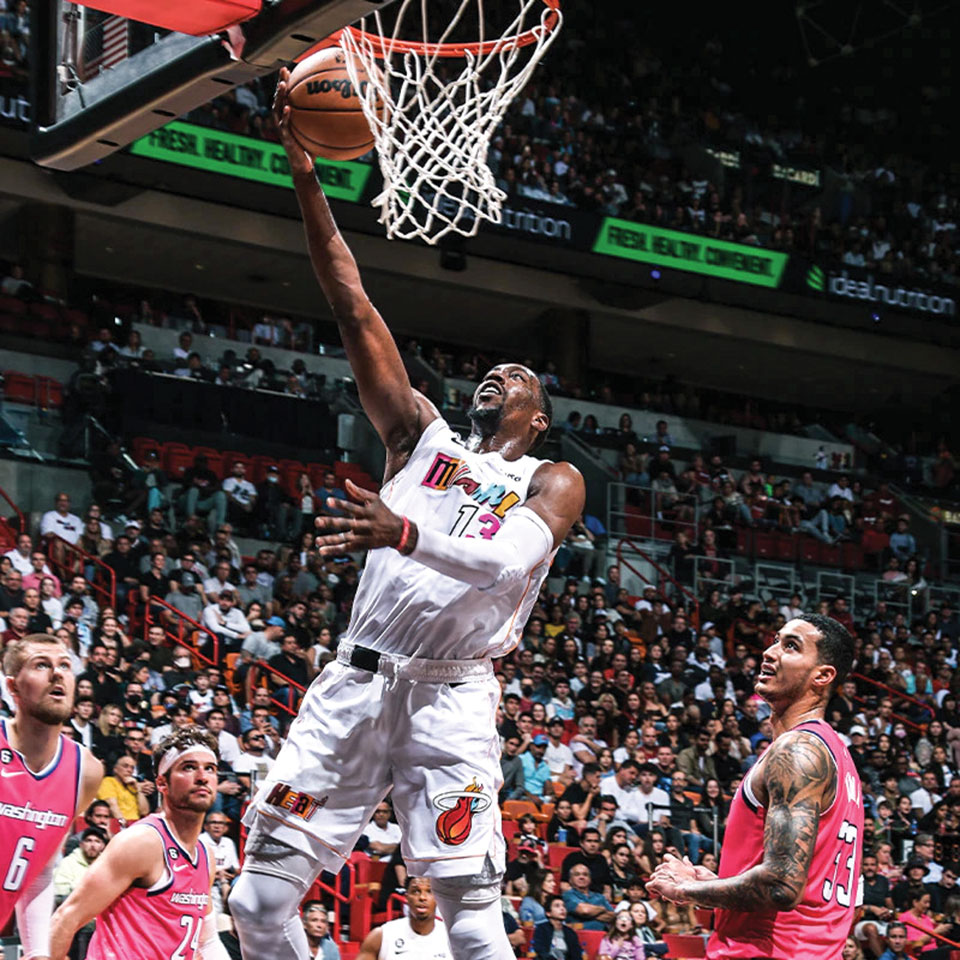 The composition of this year's edition of the Heat seems flawed, but I have to admit that it is built to respond to the "new" style of basketball that seems to have been adopted by most teams in the league. It borrows from an old NFL term, "run and shoot." There is little playmaking, and more running at full tilt then heaving the ball towards the basket. Today's players are much better than their predecessors at being successful at long range, but it has made the game itself boring, at least to those of us more traditional fans.
The injuries around the league are also troubling. I honestly don't remember in the MJ and Bird eras having so many star players miss this many games or have so much "personal" time away from the team. Either the conditioning is not what it used to be, or the players are not taking that phase of the game as seriously as their now-retired brothers.
If you keep your eyes glued to the bench during recent games, you can't help but notice Spoelstra with a troubled and quizzical look on his face, as though he is trying to figure out the proper mix of players to have on the floor. The difficulty is that most of his players are about the same size and have similar speed and shooting capabilities.  There are very few "bigs," especially if Bam is injured or playing off the ball in an effort to get his own launching pad space. When that happens, there is little meat left under the basket and rebounds are just stats from the past.
In the past history of the team, neither Riley nor Spo have had an appetite for playing rookies, no matter their talents.  Now, however, with the paucity of size available the coach may have no better alternative than to bring in Nikola Jovic to become the team's power forward.  He has the height at 6'10" or 11," he has a sturdy body, an aggressive attitude, and the moxie of a rookie, all positive attributes for the team at this point in the season.
So, we'll have to see how this experiment develops and whether there is any help on other rosters that appeal to management.  To say the least, it should be an interesting year and we may be witnessing a developing star for the future.