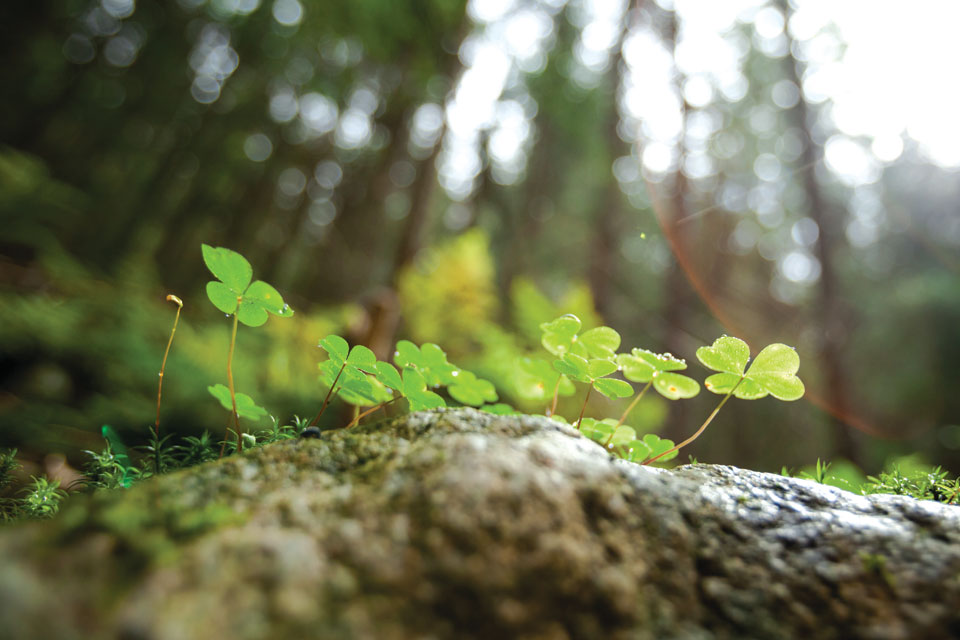 Approximately ten percent of Americans say they self-identify as being of Irish ancestry. On St. Patrick's Day, it seems like most Americans celebrate being Irish even if they're not. What makes this holiday a fun way to celebrate? Is it the tradition of wearing green, enjoying corned beef and cabbage, Shepard's Pie, Irish whiskey or a favorite beer? Another fun aspect of St. Patty's Day is participating in or watching the many parades. And some prefer to celebrate this fun holiday at a local restaurant or pub.
I am of Irish and Italian decent, and my husband is of Irish and German decent. Both of us had very Irish mothers. We enjoy honoring our heritage and families by serving Corned Beef and Cabbage for St. Patrick's Day. There are many different recipes and sauces that you will find, but this simple one is for those who are not gourmet cooks and want a simple, easy way to cook this delicious dish. The slow cooker does most of the work once the preparation is done.
Some people prefer to celebrate the holiday with Shepard's Pie and, again, we are providing a way to prepare this meal if you prefer.
Irish Soda Bread is usually served on the side so you should check with your local grocery store or bakery for this.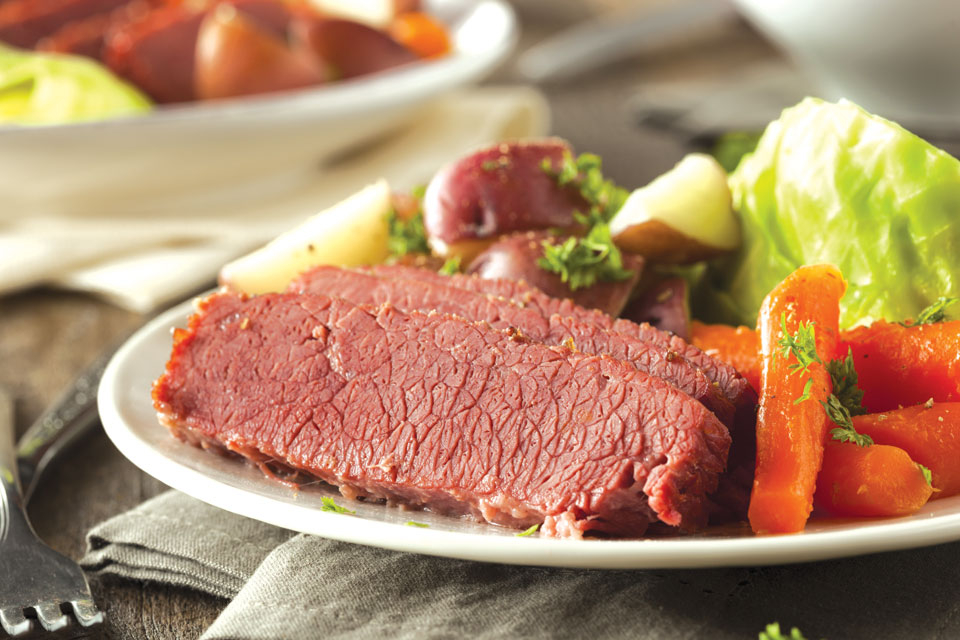 Corned Beef & Cabbage
This recipe yields 6 servings
Ingredients:
•
1 onion, cut into wedges
•
4 potatoes, peeled and quartered
•
1 pound carrots, cut into large chunks
•
3 cloves garlic, minced
•
2 tablespoons cider vinegar
•
½ teaspoon ground black pepper
•
One 3-pound corned beef brisket with spice packet, cut in half
•
1 small head cabbage, cut into wedges
Step 1
Place onion, potatoes, and carrots in a 5-quart slow cooker. Combine water, garlic, bay leaf, sugar, vinegar, and contents of spice packet in a small bowl; pour over vegetables. Top with brisket and cabbage.

Step 2
Cover and cook on Low until meat and vegetables are tender, 8 to 9 hours. Remove bay leaf before serving.
Serve with horseradish and mustard on the side.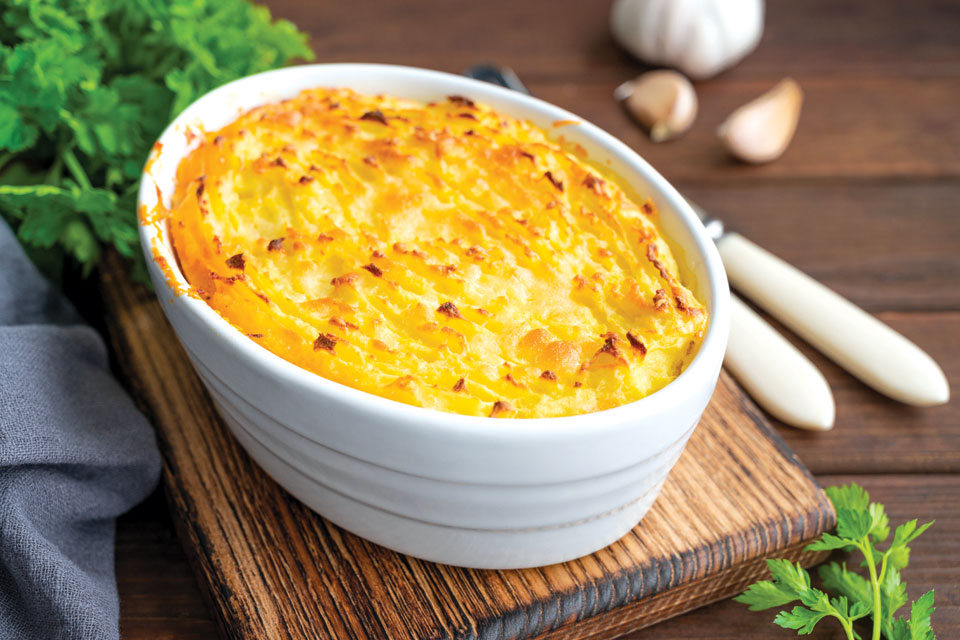 Shepard's Pie
This recipe yields 4 servings
Ingredients:
•
1 teaspoon salt, plus more
to taste
•
3 large (1½ to 2 pounds)
potatoes, peeled and quartered
•
8 tablespoons (1 stick) butter, divided
•
1 medium onion, chopped (about 1½ cups)
•
3 cloves garlic, minced
•
1 to 2 cups mixed vegetables, such as diced carrots, corn or peas
•
1½ pounds ground round beef
•
2 tablespoons cider vinegar
•
½ teaspoon ground black pepper
•
1 teaspoon Worcestershire sauce
•
Pepper and/or other seasonings of choice
Step 1
Boil the potatoes: Place the peeled and quartered potatoes in medium sized pot. Cover with at least an inch of cold water. Add a teaspoon of salt. Bring to a boil, reduce to a simmer, and cook until tender.

Step 2
Preheat the oven to 400°F.

Step 3
Sauté the vegetables. Melt 4 tablespoons of the butter in a large sauté pan on medium heat. Add the chopped onions and cook until tender, about 6 to 10 minutes. If you are including vegetables, add them according to their cooking time. Carrots should be cooked with the onions because they take as long to cook as the onions do.

Step 4
Add ground beef to the pan with the onions and vegetables. Cook until no longer pink. Drain the pan of excess fat. Season with salt and pepper. Add the Worcestershire sauce and beef broth. Bring the broth to a simmer and reduce heat to low. Cook uncovered for 10 minutes, adding more beef broth if necessary to keep the meat from drying out.

Step 5
Prepare the mashed potatoes adding butter, salt and pepper.

Step 6
Layer the meat mixture and mashed potatoes in a casserole dish. Spread the cooked filling in an even layer in a large baking dish.

Step 7
Place in a 400°F oven and cook until browned and bubbling, about 30 minutes. If necessary, broil for the last few minutes to help the surface of the mashed potatoes brown.
Some variations to consider:  
Add a few spoonfuls of tomato paste, add a little flower if you like thicker sauce, and consider sprinkling cheddar cheese over the mashed potatoes.    
It's all a personal choice.