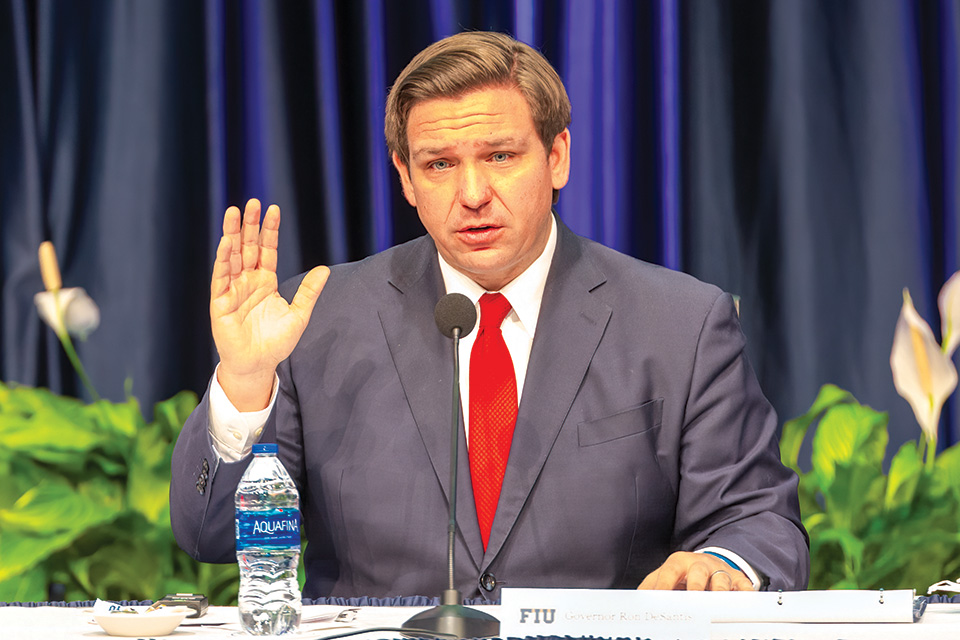 Governor DeSantis has received an enormous amount of media coverage during the COVID-19 pandemic and thereafter, but I have been surprised to find that conversations about the Governor show little knowledge of where he came from, his education and his professional background.  So, we thought it would be interesting to do a little research, with the help of Wikipedia and others.
Ronald Dion DeSantis was born on September 14, 1978 in Jacksonville to Karen and Ronald DeSantis, who descended from Italian families. His own family moved from Jacksonville to Orlando and then to Dunedin when he was only six years old. 
He was part of the Little League team from Dunedin National that went to the Little League World Series in Williamsport, Pennsylvania and then graduated from Dunedin High School in 1997.  He then went on to Yale University and became captain of its varsity baseball team.  He was an outfielder and, as a senior, had the team's best batting average at .336. He graduated from Yale in 2001 with a B.A. magna cum laude in history and became a history teacher at the Darlington School.  He then attended Harvard Law School and graduated in 2005 with a Juris Doctor cum laude.
DeSantis earned his Reserve Naval Officer's commission and assignment to the Judge Advocate General's Corps in 2004 at the U.S. Naval Reserve Center in Dallas while still attending Harvard Law School.  He graduated from the Naval Justice School in 2005 and became a prosecutor first in Mayport Florida and then working for the Joint Task Force-Guantanamo with detainees at the Guantanamo Bay Joint Detention Facility.  In 2007, he was assigned to SEAL Team One and deployed to Iraq as the Legal Advisor to the SEAL Commander, Special Operations Task Force-West in Fallujah.  He was discharged from active duty in 2010 and was awarded the Bronze Star Medal, The Navy and Marine Corps Commendation Medal, the Global War on Terrorism Service Medal and the Iraq Campaign Medal.
In 2012, Ronald Dion DeSantis ran in the Republican primary for Florida's 6th congressional district. He won the six-candidate Republican primary and, in the November general election, he defeated the democratic nominee with majorities in all four counties. Subsequently, he ran for the office of Governor of Florida and assumed that position on January 8, 2019.