Celebrating 30 Years Of Client Successes.
It seems like yesterday that we celebrated the 25th anniversary of the founding of Heritage Investment Group in Pompano Beach and, in May, we will be raising a toast for the firm's 30th anniversary.
Although it seems like a short time between anniversaries, during this five-year window capital markets have endured COVID, the launch of a war in Ukraine, a presidential election, a spike in inflation and, most recently, stress in the regional banking sector. Despite these challenges, Heritage has continued to grow.
Heritage has achieved its ongoing success, in large part, because it has retained the warmth of a family business. The firm has very low employee turnover and is one of the few professional organizations where clients still have phone calls answered by an actual person who cares, and not with a recording about "unusually high call volumes."  The high standard of client service has become a significant, positive point of differentiation for Heritage and results in frequent referrals by existing clients and other professionals.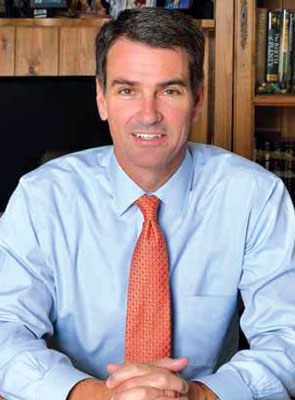 What separates Heritage from other wealth management firms is how it applies this culture to its clients. According to firm President Fred MacLean, Jr., "We have helped clients in many ways over the years.  What we realized long ago is we were doing wealth management before anyone referred to it by that name. As important as the investment piece is, our clients truly appreciate our ability to bring all of the pieces of the puzzle together.  Our communication with their other professionals in the estate planning, tax, and insurance fields creates a harmonious relationship between all the parties involved and brings peace of mind, and efficiency, to the wealth management process.  Many of our clients had not experienced that before."
Indeed, many prospective clients have not thought about wealth management as an integrated whole. They are impressed by the approach Heritage takes and the technology that it uses to present their collective financial picture in a single place.  Allowing Heritage to collect and present all of their income sources, assets, future anticipated estate values, and expenses as part of one master plan provides peace of mind that their retirement will be organized and comfortable and their legacy will be well-defined. These robust plans are a point of differentiation for Heritage.
Also, the financial advisors at Heritage average over 20 years of experience in the industry and over 17 years with the firm. Heritage has been able to find and retain great people because it offers a flexible and enjoyable work environment, and there is a sense of kinship and respect among the team. Heritage has never had a wealth manager leave the firm. This level of experience and continuity is rare in the industry, and the addition of Fred MacLean, Jr.'s son, Freddy III, to the firm in 2021 will provide another generation of continuity.
The most significant change in the industry in recent years is the dramatic increase in consolidation among independent advisory firms. Founders of firms the size of Heritage have been selling to consolidators, but Heritage remains independent, which allows it to continue to deliver personalized service that many of its competitors no longer provide.  The partners feel that Heritage is at the perfect size where it can leverage operational efficiency but still retain its family culture.
But Heritage has not stood still over the years.  Its depth of wealth management has continued to expand, not only with technology, but also the general experience of its team and consistency of applying its process over time.  The firm has spent a lot of time and resources enhancing technology and is on par with any firm in the industry.
Chief Investment Officer, Tim Slattery, sums up the Heritage philosophy this way: "We have a very strong set of beliefs regarding how investing and financial planning should be done and we work with clients who believe what we believe.  We recognize that not everyone will want to delegate the day-to-day management of their wealth, and not everyone will agree with our investment philosophy.  But, for those clients who do choose to work with us, our shared beliefs allow us to form very deep, long-term relationships with multiple generations of a family, which in turn allows us to have a significant, positive impact on the lives of our clients."
As of the end of 2022, Heritage managed over $1.5 billion in client assets. This result could not have been achieved without the trust earned from clients by adhering to a consistent investment process and an unwavering belief in capitalism. The firm looks forward to continuing to serve a great current client base, helping future clients, and seeing what the next 30 years has in store.