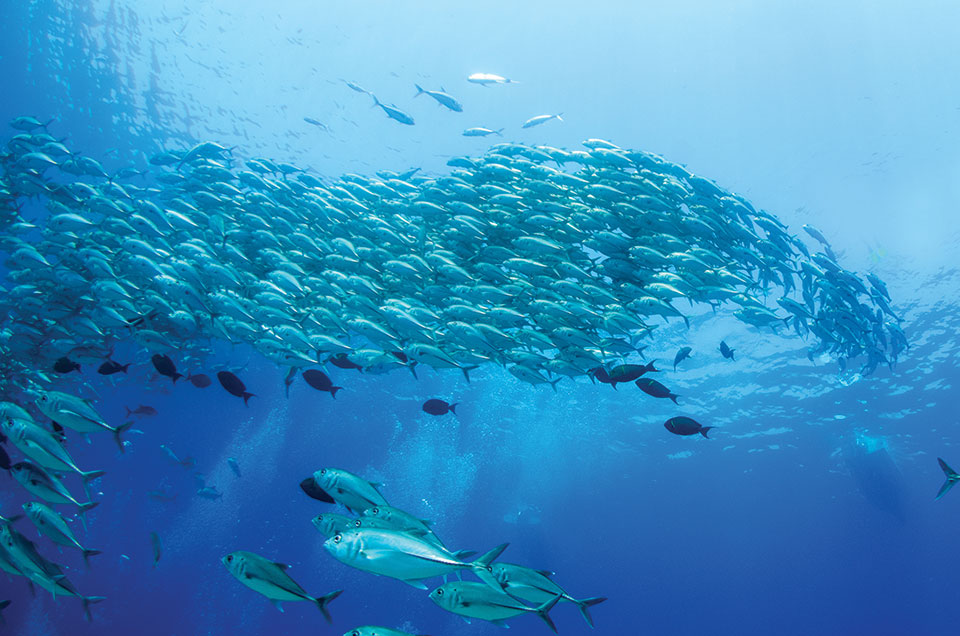 Every year, I get the same questions.  What is the best time of the year to fish in this area?  What can we catch?
After over 50+ years of it, I love this fall time of year.  The weather is not too hot, most storms have already gone through, and you can pick a few calm days to catch fish right off our coast.
We get a bait fish migration we call the "mullet run."  These bait fish travel along our coast right on the beach to ¼ mile offshore.  Recently, we had two very large schools off Juno Beach ten miles north of the Palm Beach Inlet.  I called a couple of Palm Beach boat captains and they said during the day and the previous night they traveled ten miles.
Many years ago in my tackle shop, we started putting up several large maps on the wall and we kept a map filled in daily to track these massive schools of bait fish, and after 50 years we are pretty good at it.
The crazy thing today is that with our drones, we all can see what fish are feeding on.  Each school of bait fish might have bluefish and tarpon, along with a few snook.  In all, about ten different species of fish are in and around all of these schools.  I have even seen  sailfish right in Palm Beach Inlet feeding on these schools of bait fish.  It is quite common to also find a couple of these schools up to one mile offshore where you see sailfish, kingfish, wahoo, and always sharks of every size feeding like crazy, almost going nuts.  It will scare you to death to watch.
Another very important thing to remember this time of year is that when you are at the beach and in the water, you will see a large school of bait fish moving along the shore.  GET OUT OF THE WATER as we all hear about shark bites certain times of the year.  This is that time of year, so be careful and just be alert.
I have done a lot of TV shows on the mullet run.  You can find them on the net and you will see tarpon 6-8 feet long weighing 100-150 pounds skyrocket into the air right out of the middle of 500 bait fish.  I have always called it the Greatest Show on Earth and we wait for it every year.
Do your homework.  Ask your friends.  Call your local tackle show and ask if the mullet run is still on.  You can also see a lot of bait fish in the canals in the area.
Tight lines and good fishing.