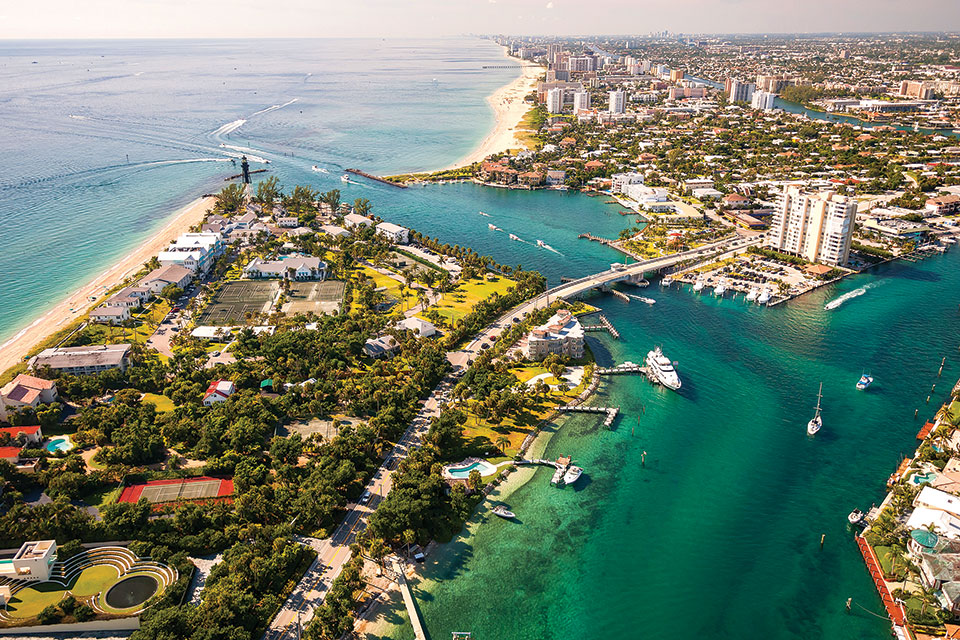 The weather is cooling off a bit, the ocean is calmer, and fish of all types are biting. The great part of this weather is it provides many choices, including bottom fishing, trolling or live baiting.
A friend of mine went out of Hillsboro Inlet with live bait trolling very slow in 90 feet of water and caught 6 kingfish of up to 20 plus pounds. Then they caught and released 2 sailfish. After that they bottom fished a couple of hours and caught 20 yellowtail snapper and a couple of mutton snappers up to 10 pounds each. What I am trying to say is that you can travel on a big boat to the Keys or the Bahamas, spend a lot of money and time, or you can stay home, go have fun, and catch the same thing. We are so lucky to live right here in South Florida.
As we all know, the weather, the sea conditions and the time of the year tell how, when and where we should be fishing and catching a wide variety of fish daily. It's very exciting and very productive. In the past month, hundreds of swordfish in the 60-250 pound range have been caught right off Pompano Beach.
Two methods are working best if you have an electric reel. We fish in 1500-2000 feet of water 12-15 miles offshore. It is just another way or type of drifting or bottom fishing to catch swordfish. The other thing we have learned is that on any given night, 10-50 different boats will travel offshore to these same fishing grounds and simply drift fish with regular heavy trolling rod and reels. The amount and size of fish caught this way is also amazing. Talk to your friends and neighbors and go online and read all the information that is there for you.
We have thousands of people a year come to South Florida in quest of a swordfish with great results. Some of the best fishing and fishermen in the world do this almost daily this time of year right here off our shores in South Florida.
I keep saying, ask neighbors and friends and the local tackle shops. They will all bend over backwards to help you have fun. Enjoy practicing catch and release too. One of my customers just like you came to me 10 years ago and asked how to catch a swordfish. He has now caught over 100 fish and shared them with friends and neighbors and enjoyed a lot of fresh fish dinners.
Tight lines and good fishing. Get off the sofa, turn off the TV, and take a friend or make a few new ones.