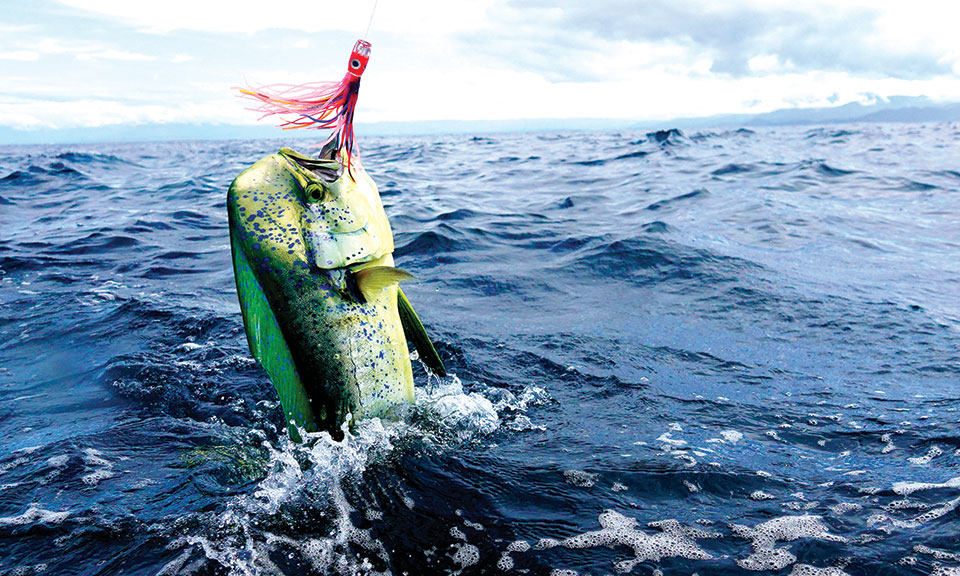 This is always a great time of the year for all types of fishing and catching a wide variety of fish.  You have your choices of going offshore in your boat, you can fish close to the shore or the beach, and on land in the canals and waterways.  South Florida offers more choices than any other state in the US, offering a wide variety from the sporting type to just fishing for the table.  You just have to do your homework and decide what you want to catch.
I have lived here for over 50 plus years and I still get the same questions:  I have in-laws coming to town for the Holiday Season.  Where can I take them to have fun, enjoy themselves and catch fish.  This is sailfish season along with dolphin, wahoo, and blackfin.  And our reefs are full of snapper, yellowtails and muttons; and a few grouper are always around and biting.  This can be done in 60 feet of water, which is only one-half mile offshore.  You can also go to one of our local piers and catch pompano, Spanish mackerel and a wide variety of other fish in the early morning and late afternoon.  You also have a great chance to catch a nice snook or tarpon this time of year.
Being raised here is South Florida, I was very fortunate to surround myself with some of the best fishermen in the world.  It is truly amazing, and I have always said that the kids of today who grew up on the fishing piers or canals we have here, or riding in small boats fishing with friends, and putting in their time watching, listening and learning, today they are considered some of the world's greatest fishermen.  They all run mega yachts or the finest sportfishing boats in the world.  They are experts with fishing degrees of 10-15 or 20+ years, not overnight but with hard work, having fun and experiencing a million great stories.
Now they can say that they've been there and done that, and be very proud of the education.  I have made the statement thousands of time: give me a young fisherman who grew up fishing in South Florida.  You can put him on a boat and take him anywhere in the world for almost any type of fish and he will make you proud of him.
We also know that 10% of the real good fishermen catch 90+% of all the fish that are caught.  They put in their time, study the waters, the tides, the currents, and all types of weather patterns.  It's a lot more than an educated guess.  Think about what I have tried to say.  Find yourself a good young fisherman and let HIM give you an education on fishing, and you teach him all about life.  A lot of the kids are your neighbors, or you can find one in your local tackle shop.  You will be surprised.  Have fun and enjoy.  Fishing is fun, catching is better.
Tight lines and good catching.