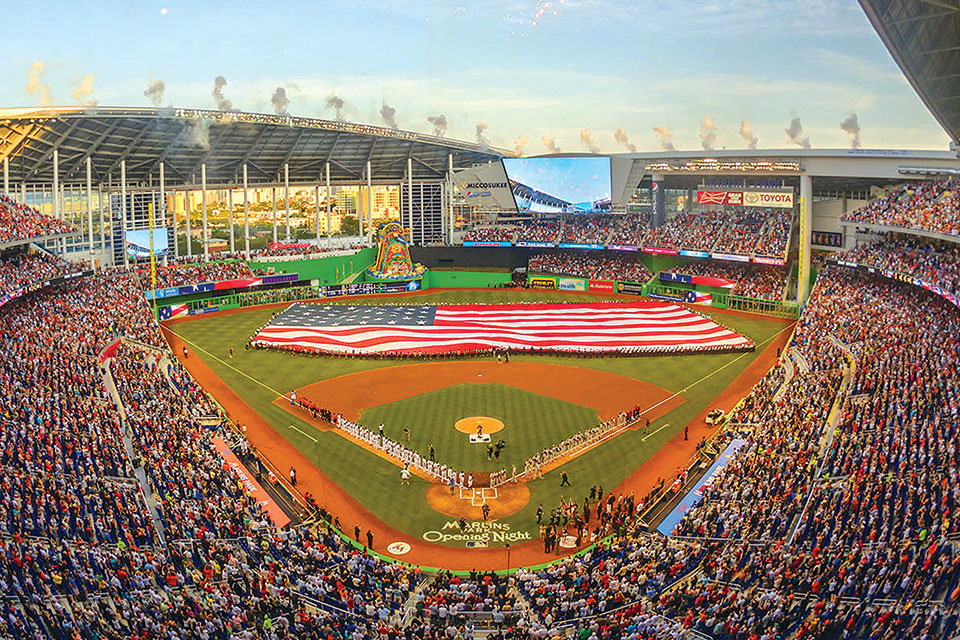 The last time we wrote about the Marlins, last season was over and we opined that the team has very good pitching depth but needs to add more power to the everyday lineup if it expects to compete in the playoff picture.
Just before the existing lockout, the team made some strides towards that goal. Joey Wendle was acquired who can handle the duties at either 2nd or 3rd base.  For his career, Wendle has hit .274 with a .736 on-base slugging mark.  He also has hit 27 home runs, knocked in 167 RBIs, and 205 runs scored.  He previously played two seasons with the Oakland Athletics and four with the Tampa Bay Rays.  These are very solid numbers to add to the Marlins' lineup.
Also added was outfielder Avisail Garcia, who can roam center field or right field.  This 30-year-old has played with four teams previously and, during his career, has 926 hits, 127 home runs and a .270 batting average.  It is likely that Garcia will spend time in the outfield with Bryan De La Cruz and Jesus Sanchez, among others, and barring any further trades.  They are very positive additions to the likes of Jesus Aguilar and Jazz Chisholm, who were pretty much alone in the power category last year.
These are not top-notch home run sluggers, but they are steady players who hit often and can hit with power to drive in all those runs that were left on base last year.
Not to be overlooked was what happened to the catcher position.  The Marlins traded Jorge Alfaro and acquired catcher Jacob Stallings, the latter being an outstanding defensive catcher whose skills were desired by many other teams as well.  In 2021, Stallings won the Gold Glove Award and the Fielding Bible Award.
The Marlins are certainly headed in the right direction and can be expected to add more of the same once the lockout is lifted.