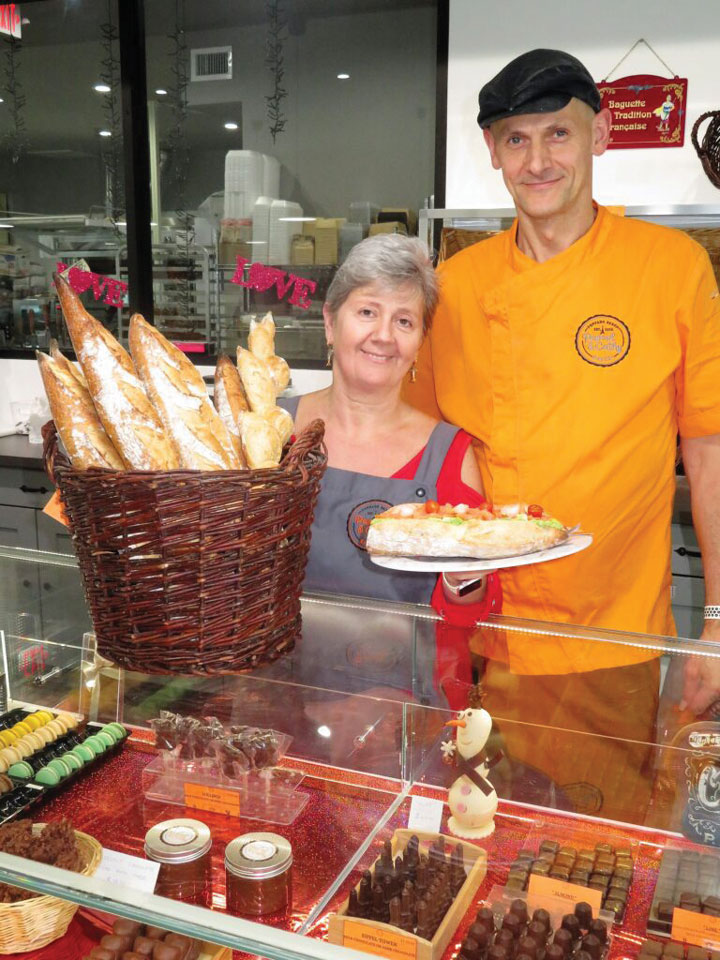 My daughter recently brought us a box of bakery goods.  I was grateful for the thought, but I am not really a dessert lover.  One of the first items I tried was a raspberry croissant and I was delighted with the croissant and, much to my dismay, I ate the entire thing. I. was completely satisfied but hoping there was maybe one more in the box for later.
The entire pastry box was filled with the most delicious pastry items I have tasted. My husband and I rationed the pieces over the next few days and enjoyed each and every one of them.
This bakery offers more than pastries if you love fresh bread, quiches, salads and an excellent selection of sandwiches.
Coffee lovers will want to flock to Pascal & Cathy's for the incredible choice of beverages. It isn't often where you can choose to sip on a Macchiato, Cortadito, Latte and Cappuccino.
They also offer catering services and I plan to use them in the near future.  Everything I have tried so far has been incredibly delicious.
Pascal and Cathy are the owners of this French Bakery located in Pompano Beach. They have been married for more than 30-years, and have two daughters.  They are from Paris, where they owned two successful bakeries.
Pascal always wanted to be a baker and, as an artist, he expresses his creativity through his cakes, chocolates and various delicious treats.
The location is on Federal Highway just across from LA Fitness.  If you haven't been there yet, we are sure you will thank us for this delicious recommendation.
Bon Appetit!