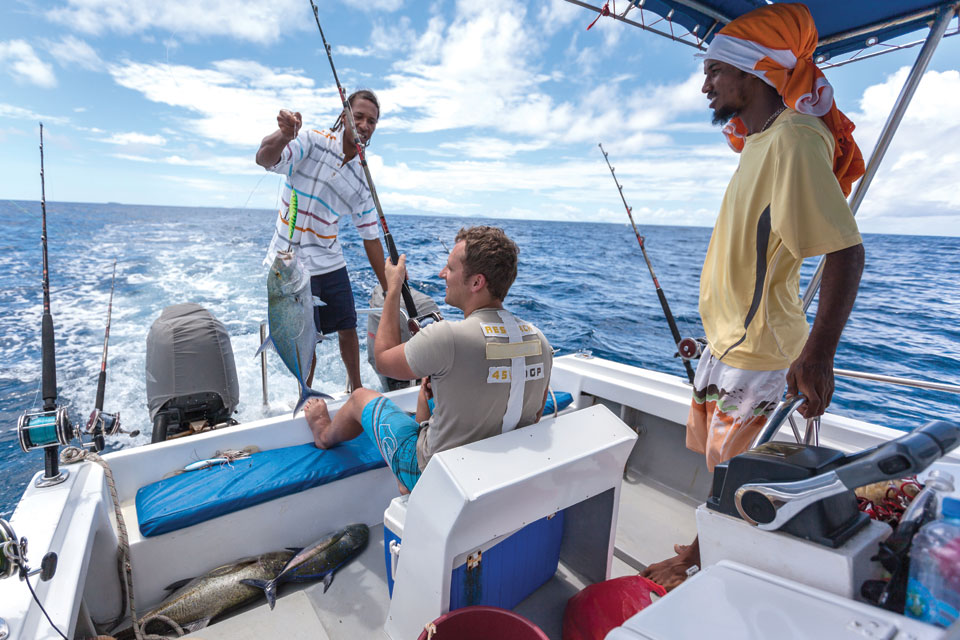 Offshore fishing in South Florida during May and June can be incredibly productive, with a variety of species available offshore. From sailfish and mahi-mahi to tuna and wahoo, there's no shortage of opportunities for offshore anglers.
One of the best things about offshore fishing in South Florida during this time is the relatively calm weather conditions. While the summer months can bring occasional storms and squalls, the seas are generally calmer and more manageable than during the winter months. These fish can be found in waters ranging from 80 to 300 feet deep. Live bait such as goggle eyes or pilchards are popular choices for targeting sailfish, kingfish, and blackfin tuna, but trolling with lures can also be very productive. Mahi-mahi, also known as dolphin fish, are another popular offshore species in South Florida during May and June. These colorful fish are often found near floating debris or weed lines and can be caught using a variety of techniques including trolling, casting, and live bait fishing.
As well as the offshore fishing, the inshore fishing can also be very good during these months. The snook and tarpon can be found on the beach, as well as in the inlets. When targeting snook and tarpon on the beach, target the bait schools and the tarpon and snook will be feeding on them.
So, whether you're an experienced offshore angler or just starting out, South Florida offers plenty of opportunities for a memorable and exciting fishing trip during May and June. With calm seas, warm weather, and a variety of species available, it's a great time to get out on the water and test your skills against some of the biggest and most exciting fish in the ocean.