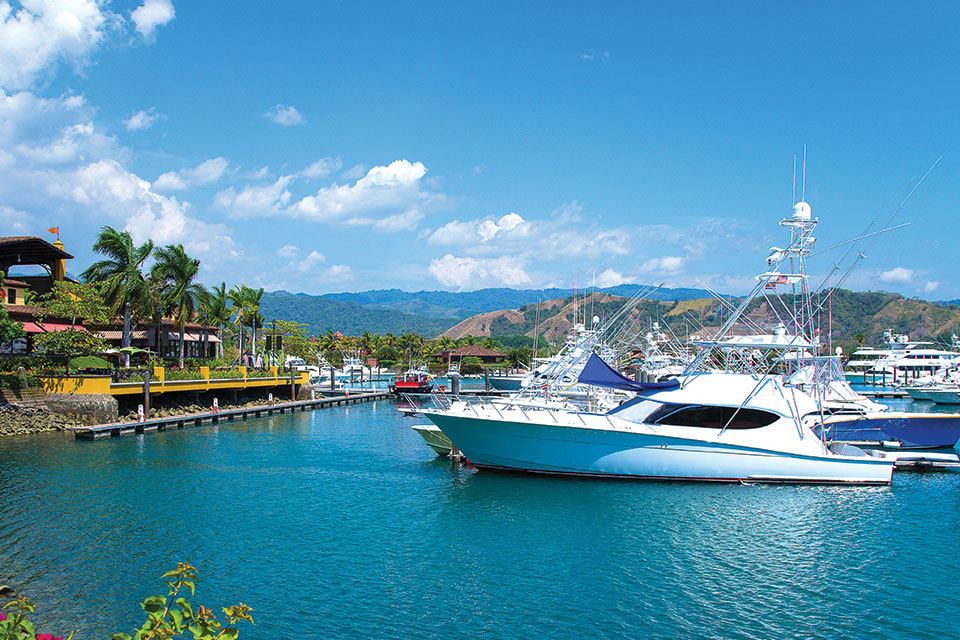 It's time for me to go on a trip.  I talk all the time about how good fishing is in south Florida; well, I bought a ticket and I and three friends are flying out in two weeks to Costa Rica to go fishing.  One is a boat captain in the Florida Keys and the Bahamas the past 30 years.  All are great fishermen, and the old story is that we all have our shots and we want to run away and catch some fish.  So, we are going to Guatemala and Costa Rica fishing Pacific sailfish, yellowfin tuna, and anything else we can catch.
In next article I will give you a report of what we caught, how, when and where we fished. I already know the past few weeks the five boats that fish out of one marina we are visiting have 30-50 bites a day trolling lures and natural baits.  They have a hook-up of 80-99 percent catch ratio.  The old story is that 10 percent of the fishermen catch 90 percent of the fish.  We would love to do that.  We will be trolling baits and artificial lures trying to tease the sailfish close to the back of our boat and then cast a fly on the fly rods we are using like catching trout in a stream with running water.  We try to do it from a non-moving forward dead boat.  It is called you tease the fish 20-30-40-50 feet, make a cast to get them to eat your fly that looks like a bait fish.  I guess if you do reel good, 5 out of 10 would be nice.  We want 8 of 10; yes, these fish are much bigger in size than a Florida sailfish; the Pacific sailfish are 8-10 feet long and 80-125 pounds, which are common sizes.  We will also run into large schools of big yellowfin tuna at 60-90 pounds.  One boat last week caught 20 sails and 15 tuna in one 8-hour trip.  Everything is released except a few tunas we keep to eat.
Now that the virus has calmed down some, we will be tested before we leave Miami and before we head back to Florida.  If all goes well, we will be back with pictures and another fish story.
If you plan on going out and buying new fishing tackle any time soon, do so now.  As a retail dealer, its harder to get than a new girlfriend.  No dealers have very much in stock and cannot tell you when they expect their next delivery.  I know my old shop put together a fifty thousand dollar order and got only 20-30% of it.  Money does not buy it.  It's just hard to find a supplier who has it in stock.  Forget about price and discounts.  Just find what you want and what you need to pay for it and take it home.
Okay, again fishing offshore has been red hot the past few months and will stay that way for the next 90 days with a very wide variety of fish to catch, from bottom fishing to sailfish, kingfish, tunas, wahoo and mahi.  To me, it's still a dolphin. 
Check in with your local favorite tackle shop and ask how, when and where, and it's free.  We will all go out of our way to help answer your questions.
Tight lines and good catching.  My report is coming next month.