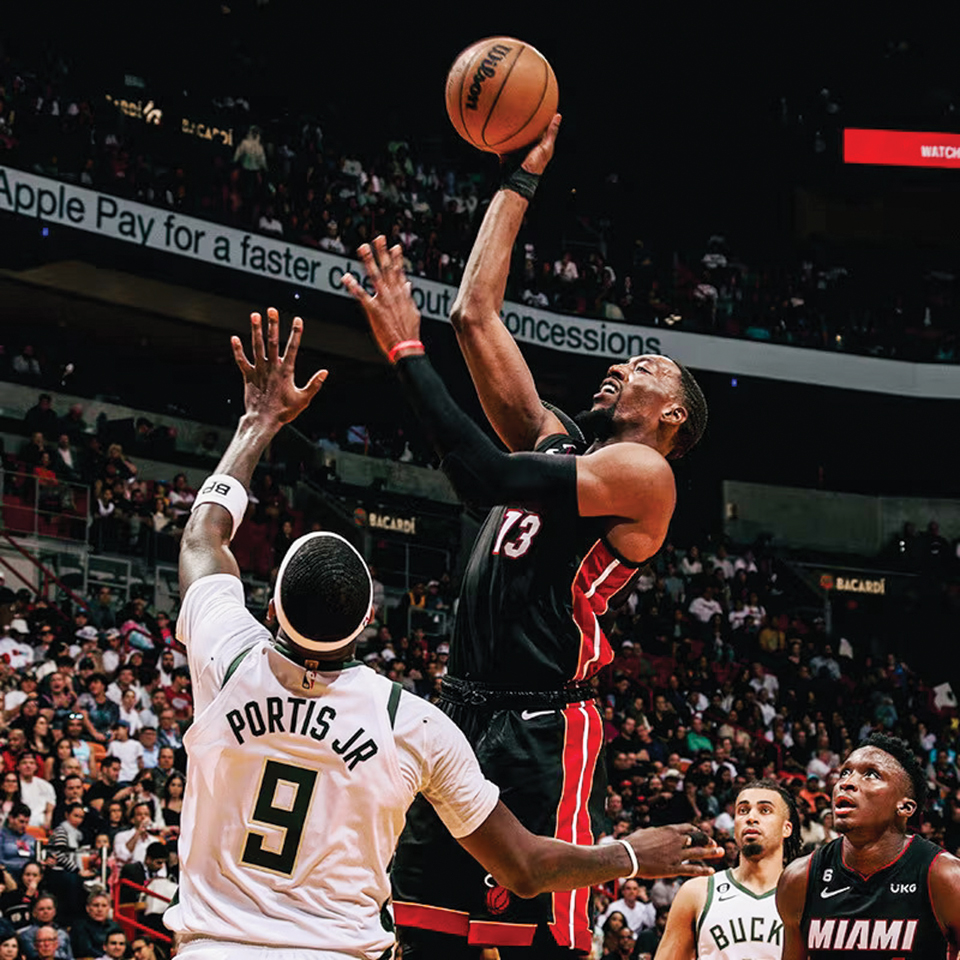 It is dangerous at best to write a piece about the Miami Heat in January before the trade deadline, and our comments may be negated or proved to be accurate depending on the actions or inactions of the Heat management during the balance of the year.
As I have noted previously, I am not a fan of the style of play now adopted by most teams in the NBA, which is to grab a rebound, fly down the court, throw up a 3-point prayer or spot a teammate for what may be a more open shot.  And, then fly back in the opposite direction while your opponent follows the same script.  Many of the skills possessed by the great players of the past are no longer on display today.
That being said, the Heat have a good team, but lack a couple of upgrades to certain positions that would make them a competitive playoff team. First, and foremost, the evidence is clear that there is an imminent need for a tough power forward who can set picks and bang with the best of the competition on the inside when needed. Second, although Bam is great, he could use help in the form of a skilled center to replace a disappointing Dedmon and provide the team with more rebounds and defense at the net.
There is no question that injuries have damaged the team's performance during the regular season to date, especially when those injured include Butler, Lowry and Herro.
More than usual for some reason. On the other hand, the play of Olidipo has been encouraging and we can clearly see the skill level that led the team to roll the dice on adding him to the roster. He should only get  better as the season progresses.
Finally, last season this team seemed to be loaded with 3-point sharpshooters. This season, however, they have not been dropping at the same rate as before, and this has become increasingly evident against teams with a bunch of long-range scorers.
These needs undoubtedly cannot be met through a couple of trades, but a move like adding a polished power forward and aggressive center could open up other areas of the floor and permit the small forwards and guards to improve their percentages of 3-point shots made for the balance of the season.
So, the future activities of management between now and season-end will decide whether or not this team can improve and be a part of the playoff scene.
Stay tuned.
Photos Courtesy Of Miami Heat/NBAE