Here's a few of our favorite, timeless essentials anyone is sure to love for years to come. Though there's no doubting they are effortlessly classic, put your own twist on it by styling them differently for fun bold looks.
Having a long, layering necklace in your wardrobe is something you will always be able to use. Style a simple cami blouse with a long necklace alone or layer it with one or two shorter necklaces of different lengths. You can often wrap a long necklace as well, so it appears to be two necklaces, one higher closer to the collar bone for a choker illusion and another lower down. It's a great, versatile way to change your look with ease. You can also get creative with long necklaces by turning it around and wearing it down the back, with a low-cut top or dress for added drama.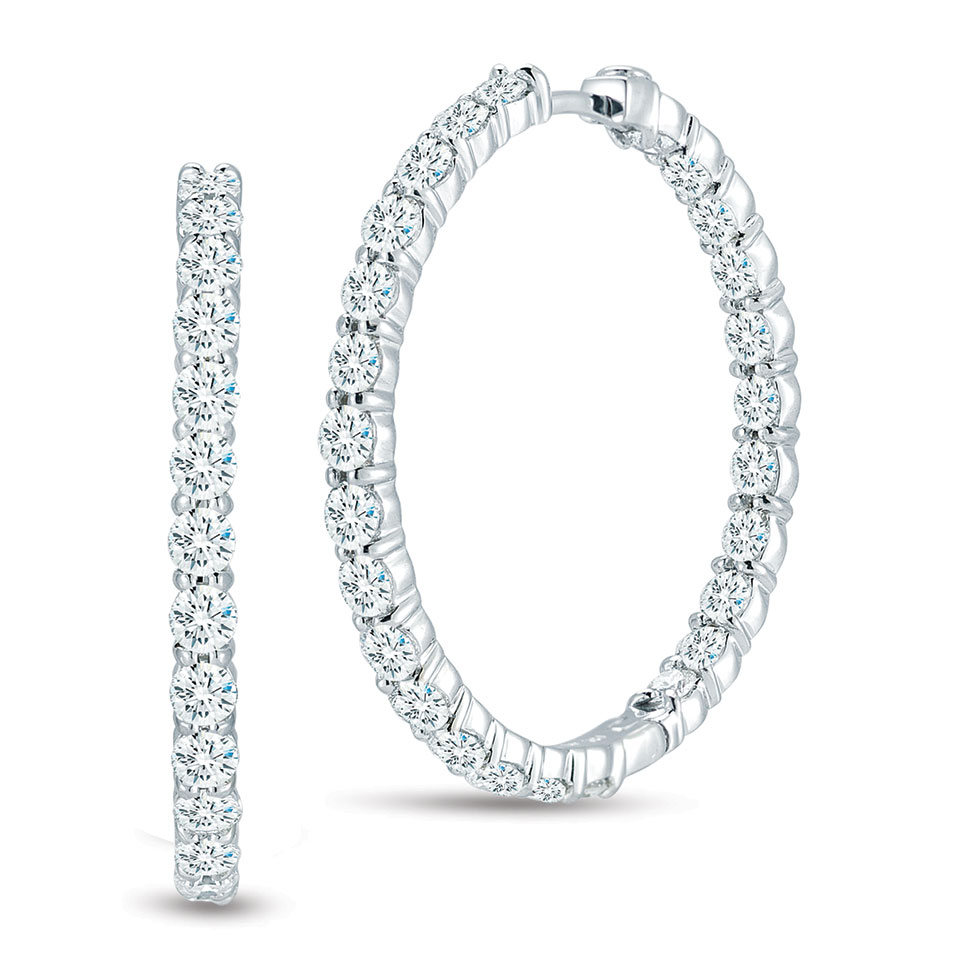 For effortless elegance, a pair of diamond hoops can instantly dress up your look. Wear them alone with a simple necklace or, if you have different ear-piercings, they look great layered with different huggies and studs. Whether you go for a daintier pair of diamond hoops or go big for the drama, they are something you'll never grow tired of.
A bold statement ring will always come in handy for your night out. Whether you choose a simpler piece or something bolder featuring a gemstone for a pop of color, a statement ring will always be something you cherish. Style it alone or wear with a few more dainty, simple rings on the same hand to create your own unique look.
Having a pair of drop earrings can instantly take your look from day to night. We love them in all different shapes and sizes, ever classic diamond drops to more fun, chunky chain looks. They look beautiful styled with your hair down or up, sure to give you an extra boost of confidence with a pair you truly love.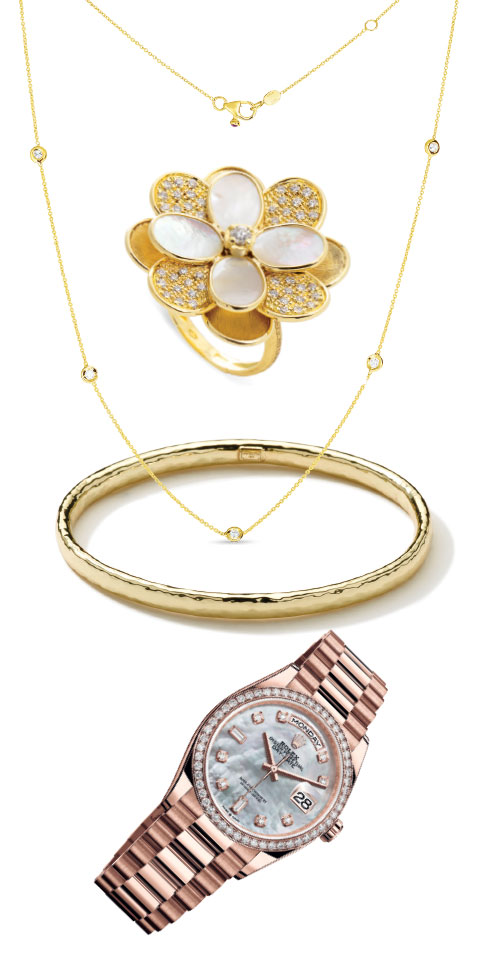 Forever a universal staple in anyone's repertoire is a timepiece you will cherish for years to come. Whether something you wear every day or on special occasions – choose a timepiece that reflects your personality and will never go out of style. From simplistic stainless steel to more luxurious gold and diamonds, find one that truly speaks to you.  Style it alone or layer it with a bracelet of the same metal or mixed to personalize your look.
A simple gold or silver bangle is something you'll always be able to wear, no matter the occasion. There are so many different styles available from smooth, hammered or twisted looks to those with diamond and gemstone accents. Choose something that reflects your personality and will complement other pieces in your wardrobe. Bangles look great layered together – try a few plain metal ones alongside one with diamonds or gemstones.