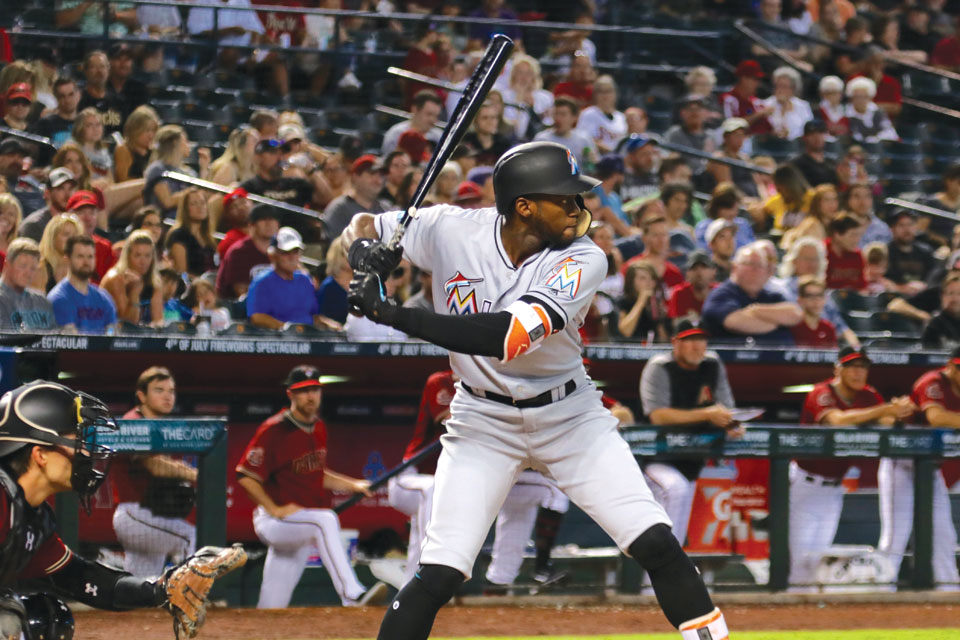 The departure of Derek Jeter as the CEO and a shareholder of the Miami Marlins would seem to speak volumes about the current condition of the club and about its future.
His formal announcement contained the statement that "the vision for the future of the franchise is different than the one I signed up to lead."  What this probably means at its roots is that he has not been afforded the luxury of being able to add needed power hitters to the lineup, and thus the under-whelming performance of the club in the standings and in most everyone's forecast for its playoff future.
The Yankee club Jeter played for in New York was extremely competitive, stacked with talented and aggressive long-ball hitters, as a result of which the team was dominant year after year.
My guess is that he was embarrassed by the thought that the team he leads will continue to be mediocre until a miracle pops out of the minor league system to rescue his hopes, expectations and spirit.  He could not capture that vision, even in his dreams.
As the Marlins enter the 2022 season, we can certainly expect to witness good, and sometimes great, pitching but average hitting and below average power stats, leading to an average season.  That was not acceptable to Jeter and should not be for Miami's fans who have been more than patient in waiting for stars to emerge at the plate.  That won't come from the current roster, but we can hope that management going forward will get and appreciate the loud message from the former CEO that the progress made in the past will not support a winning franchise in the future.
Current management has provided a sliver of hope in the form of Jorge Soler.  The outfielder has averaged 30 home runs per 162 games, which is sorely needed; however, he has only played one full season and, other than his first year as a pro, his batting average
has been an ordinary .269.  Nonetheless, his addition is positive and we only hope that there is more of this caliber of talent to come.